Faculty Mentorship Groups
A faculty-led mentorship program designed to encourage students to grow in their ministry effectiveness and Christian walk.
Groups of 5-10 students and a faculty member
Groups meet four times per semester
Faculty Mentorship Groups provide opportunities for our graduate and doctoral students to build mentoring relationships with faculty that extend beyond the academic setting and meaningful relationships with their peers. The faculty leading each Faculty Mentorship Group have a great desire, to be honest, and transparent about their own lives and how they daily live in worship.
Every group consists of 5-10 students which meet with a faculty member four times a semester for shepherding, wisdom, and fellowship. Students who desire to be a part of a Faculty Mentorship Group will be placed in a group of their choosing unless the group is already filled. All students wanting to participate must register through the online form that can be found on the Faculty Mentorship Groups webpage.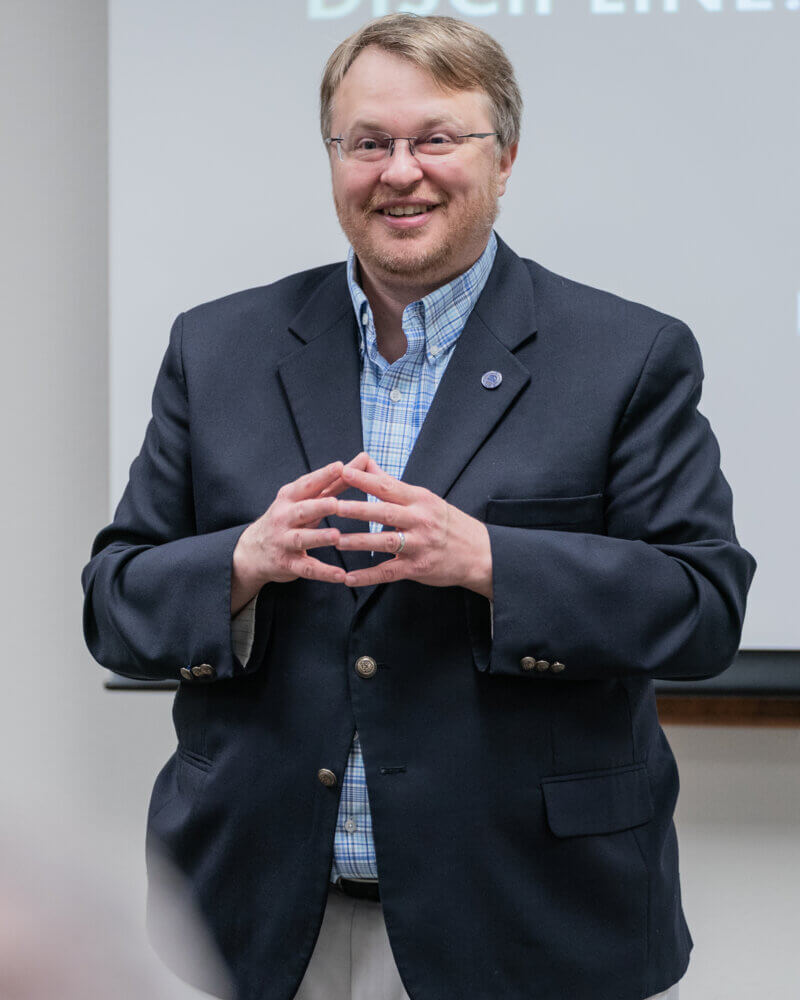 Meet Your Faculty
"Each time I met with my [...] group this semester, I did so with great humility and joy. Humility because I shared some personal mistakes that I wanted to prevent the men I mentored from making, but great joy to be with some of God's choice servants and hear how He is working through them."
- Matt Queen, professor of evangelism
Mentor relationship that extends beyond the academic setting, focusing on the person
Discipleship for present and future vocations
Guidance in navigating through the difficulties of life
What Does a Meeting Consist Of?
Fellowship and talking about life
Based on the professor and on the student

Professor might focus on certain themes or key principles to walk through with the group
Basic Eligibility Requirements
Enrolled at Southwestern Baptist Theological Seminary as a graduate or doctoral student; or Texas Baptist College as a college student
Minimum GPA: 2.5
Maintain the status of a part-time or full-time student
Must be able to meet with their Faculty Mentorship Group at least three times a semester

If students miss two meetings, they will be placed on probation for the next semester

Genuinely interested in being mentored with a willingness to share testimony and life victories/struggles
Follow through with the committed times that you have scheduled with your professor.
Be transparent and willing to share.
Unique features about the groups
There is no curriculum that guides the group as much of the conversation will be unique to what the faculty and students are addressing in their own lives.
When joining a group, students can choose from different faculty members at various times to meet as a part of selecting a group.
Students are not bound to a group within their school. In this way, an SCMW student could meet with a SOT faculty member.
When registering, students will select three faculty members and their available times to meet. We partner students with faculty based on availability and preferences.
Join a Faculty Mentorship Group