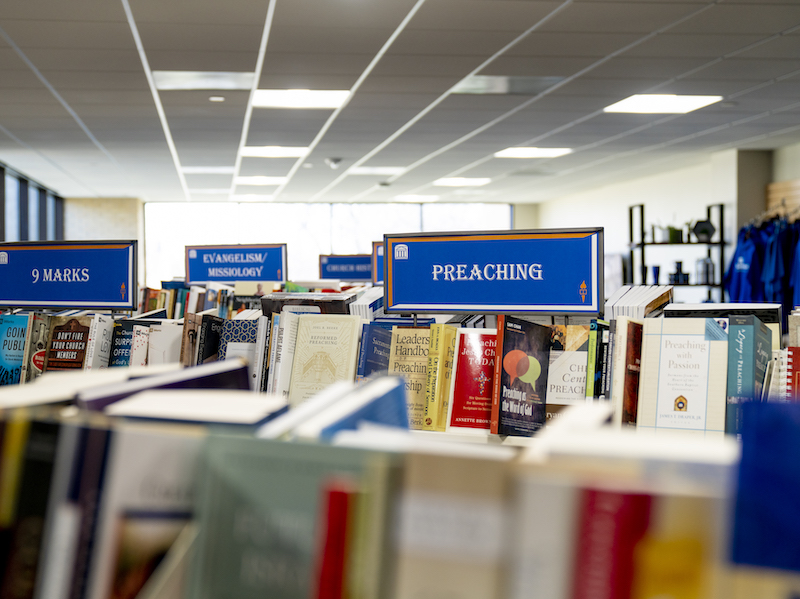 Date
Oct 16 2023

- Dec 31 2023
Ongoing...
Seminary Hill Bookstore – SALE
Books, Bibles, and swag are on sale Oct. 16-Dec. 31 at the Seminary Hill Bookstore. Get 30% of any one eligible product with the code 30SOCMEDPROMO (limit: one per customer).
Online patrons are welcome to call and check our stock for any items not on the website. We carry a wide variety in these categories: Theology, Commentaries, Hermeneutics, Pastoral Ministry, Preaching, Counseling/Family Ministry/Marriage, Evangelism/Missions, Old Testament, New Testament, Puritan Classics, Greek and Hebrew, Leadership/Discipleship, Music/Worship, Church History, Ethics/Social Issues, and Philosophy/Apologetics.
If you are an alumnus or on staff at a local church you can receive our normal 20% discount on eligible books and Bibles.
Shop now at seminaryhillbookstore.com.
Call or email for more information: 817-923-1921 | bookstore@swbts.edu