More than a century of faithfulness.
More than a century of faithfulness.
At the turn of the 20th century, America's western frontiers needed trained ministers of the Gospel.
Benajah Harvey Carroll led Texas Baptists to establish The Southwestern Baptist Theological Seminary in Waco, officially chartered on March 14, 1908, after having begun initially as part of Baylor University in 1905. At that time, Carroll was the most influential leader in the Southern Baptist Convention. His vision for the new seminary was so compelling that seminary trustees elected him as first president.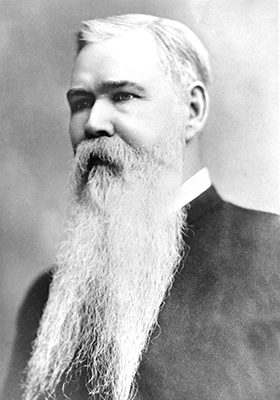 The former, longtime pastor of Waco's First Baptist Church, Carroll knew that Southern Baptists desperately needed a denominational seminary situated in the Southwest. Carroll had strongly supported The Southern Baptist Theological Seminary in Louisville, Kentucky, but the expansive population growth of the American Southwest placed urgent demands for gospel labor that a seminary a thousand miles distant could not provide. Throughout the Southwest, God was saving sinners through gospel witness. A great host of pastors was needed to build up churches to be sound in doctrine, love, and zeal. These pastors needed training, and most would not leave the Southwest. There must be a new Baptist seminary.
Carroll persuaded Baylor to give up its own new theological seminary to make possible the establishment of Southwestern Seminary. Carroll had largely created Baylor's seminary, serving as its dean, raising its funds, and building its excellent faculty and curriculum. Carroll recognized, however, that a theological school bound to a university could not accomplish the task as successfully as a freestanding seminary under direct denominational control. Such seminaries, he believed, were absolutely essential for effectively accomplishing Christ's Great Commission.
Carroll knew also that a seminary was needed in the Southwest as a bulwark against error. Without a faithful denominational seminary, the churches were vulnerable especially to growing errors regarding the inspiration, truth, and power of the Scriptures. He believed that the liberal theology in northern seminaries was a "floodtide of error" that was descending upon southern churches with "fearful force" and "awful consequence." A Baptist seminary, firmly established upon the unchanging orthodoxy of the Bible, might stand in the gap as a "mighty barrier" and produce effective ministers of the gospel who would go forth to wage war against evil with the spiritual weapons of the gospel of free grace. The spread of error would devastate Christ's vineyard. Southwestern Seminary would stand against all such false teaching.
From the start, Carroll's vision therefore included a commitment to orthodoxy. All faculty pledged their agreement with the New Hampshire Confession and, after 1925, with the Baptist Faith and Message. Southwestern Seminary's faculty must heartily affirm the entire truth of the Bible and are held accountable to it through confessional commitment to Baptist convictions.
Southwestern Seminary was necessary also to preserve the Bible's teaching concerning the church and its divine commission. Carroll believed that Christ established his church and commissioned it with grave responsibilities of sound teaching, evangelistic zeal, spiritual worship, opposition to error, and stewardship of regenerate membership and the ordinances. Only a seminary established upon the scriptural pattern of truth could answer the church's need for a ministry equipped to fulfill Christ's commission. Carroll, therefore, led Texas Baptists to establish the seminary under the control of the churches through trustees elected by the Baptist General Convention of Texas. The seminary soon welcomed trustees from other state conventions, and in 1925 control of Southwestern Seminary officially passed to the Southern Baptist Convention.
Southwestern Seminary moved from Waco to Fort Worth in 1910. The city government, the Baptists of the city, and many generous non-Baptists gave sacrificially to purchase a large tract of land and establish its campus at a place that would become known as "Seminary Hill." Named in honor of its new hometown's generous support, Fort Worth Hall was built in 1910 and housed the seminary's classrooms, library, offices, chapel, and dormitory. It remains the oldest building in continual operation on any of the six Southern Baptist seminary campuses.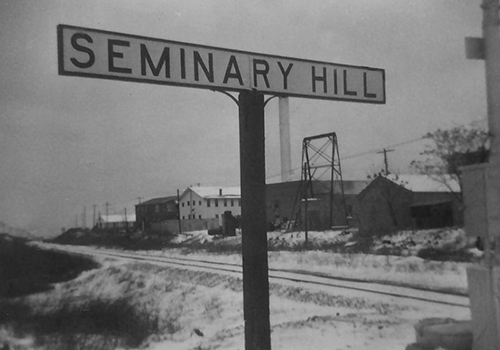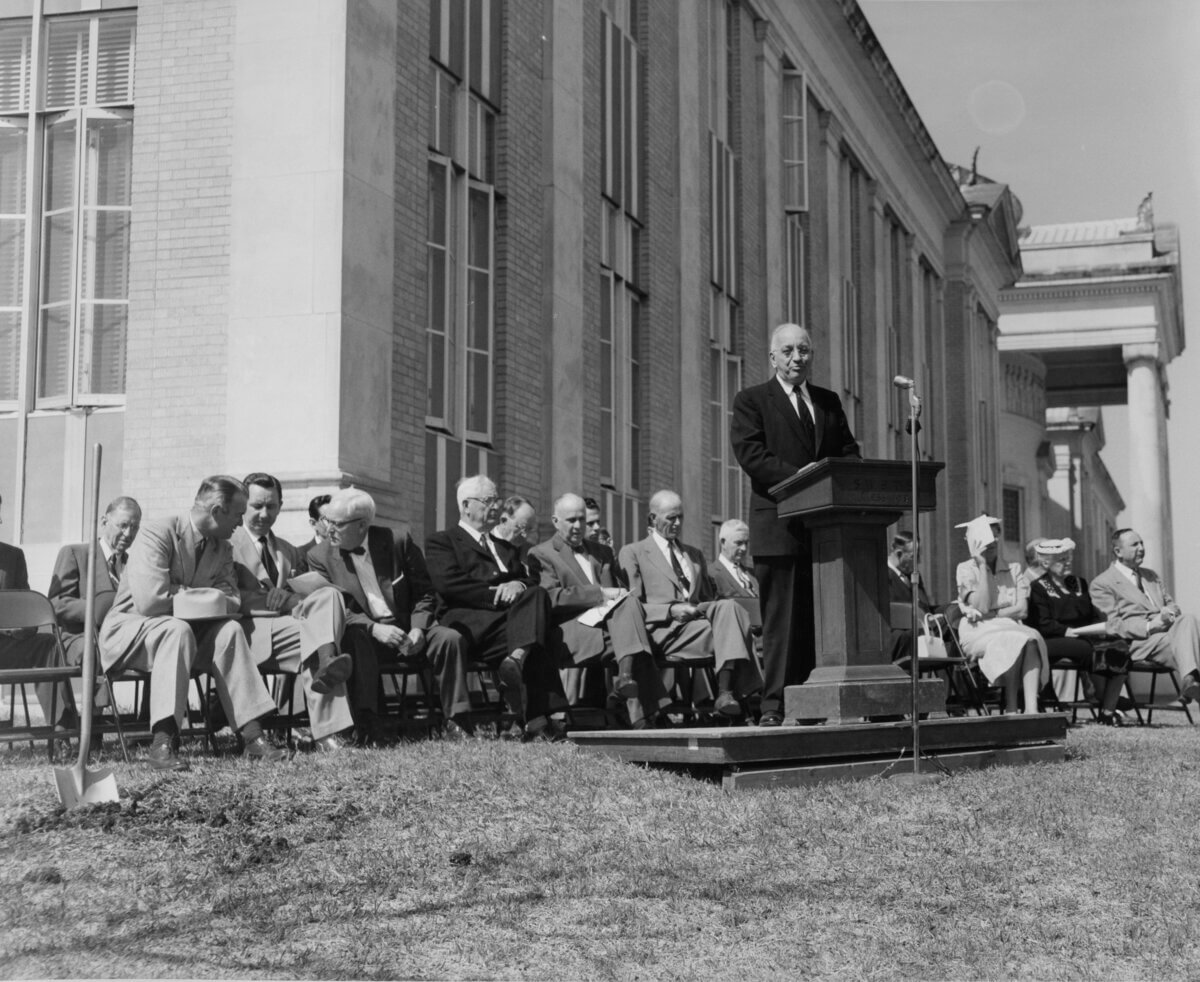 Carroll's vision included a commitment to making theological education accessible to all those whom God called to serve the church, including those who were unable to attend to college. Carroll developed, therefore, a curriculum that included studying the Bible in English as well as studying it in Greek and Hebrew. From the beginning, Southwestern Seminary has offered a wide program of training to equip not only pastors, evangelists, and missionaries, but also both men and women who are called to serve in a wide variety of ministries and roles. Women enrolled in classes from the founding of the seminary in 1908. Through the generosity of Texas Baptist women, the second building on campus was erected in 1915 for women's housing, later named Barnard Hall.
In 1915, two departments were created in addition to the School of Theology—the Department of Religious Education, led by J.M. Price, and the Department of Gospel Music, led by I.E. Reynolds. In 1921, both departments became full-fledged schools. The School of Gospel Music became the School of Sacred Music in 1926, and in 1957 it was renamed the School of Church Music. In 2019, it became the School of Church Music and Worship. The School of Religious Education became the School of Educational Ministries in 1997. Renamed in 2009 in honor of former dean Jack D. Terry Jr., it is now the Jack D. Terry School of Educational Ministries. In 2005, seminary trustees established the seminary's fourth graduate school, the Roy J. Fish School of Evangelism and Missions, as well as the seminary's undergraduate school, the L.R. Scarborough College, now Texas Baptist College.
From its inception, Southwestern Seminary has sought to combine the highest standards of research and scholarship with vigorous training in the practical areas of ministry including missions, evangelism, discipleship, preaching, and worship. Southwestern Seminary alumni from 1908 to the present day have gained wide reputation for effectiveness and faithfulness as preachers, missionaries, church staff ministers, and denominational servants.
God has blessed B.H. Carroll's vision and sacrifices in extraordinary ways, and has raised up a remarkable lineage of able successors, starting with Lee Rutland Scarborough, a zealous evangelist, renowned preacher, and trusted denominational leader.
The Ten Presidents of Southwestern
B.H. Carroll, the first president, served from the embryonic stages of the school until his death in November 1914.
L.R. Scarborough, elected president in February 1915, retired in 1942 and was succeeded by E. D. Head.
E.D. Head served until his retirement in 1953.
J. Howard Williams became president in August 1953 and served until his death in April 1958.
Robert E. Naylor became the fifth president on September 1, 1958. He retired July 31, 1978, and was named president emeritus until his death in February 1999.
Russell H. Dilday was elected sixth president of Southwestern Seminary by the board of trustees on November 22, 1977. He served as president from August 1978 until March 1994.
Kenneth S. Hemphill was elected as the seventh president of Southwestern Seminary by the board of trustees on July 28, 1994. He served as president from July 1994 until July 2003.
L. Paige Patterson was elected as the eighth president of Southwestern Seminary by the board of trustees on June 24, 2003. He served as president from August 2003 to May 2018.
Adam W. Greenway was elected as the ninth president of Southwestern Seminary on February 27, 2019, by the board of trustees, and immediately began his presidency. He served until September 23, 2022.
David S. Dockery was elected as the tenth president of Southwestern Seminary on April 19, 2023, by the board of trustees. The effective date his election as president was retroactively set by the board as September 27, 2022, when he was elected as interim president.
To learn more about Southwestern Seminary's history, visit our digital archives.