Dear Members and Friends of the Southwestern Seminary Community:
It is our hope that the entire Southwestern community will be characterized by a bowed head in the days to come as we acknowledge our deep dependence on God for our shared efforts to carry forth the Southwestern mission. We trust that students, staff, faculty, administrators, Board members, alums, and friends will pray regularly and faithfully for God's help, guidance, favor, blessings, provision, and protection for Southwestern Seminary and Texas Baptist College. Indeed, we pray for God's name to be glorified, for Christ to be exalted, for the Spirit to bring renewal to our shared work, and for God's will to be done on earth as it is in heaven.
In the year to come, our theme verses will be 1 Thessalonians 5:16-18: "Rejoice always, pray constantly, give thanks in everything; for this is God's will for you in Christ Jesus" (CSB). Let us ask the Lord to help us become a joyful, prayerful, and grateful people. We trust that this website resource will assist all of us as we seek to pray in specific and ongoing ways on behalf of the Southwestern community. May the grace, mercy, and peace of our Lord Jesus Christ be with you all.
Faithfully,
David S. Dockery, president
Prayer Requests from the Deans
For students and faculty to be encouraged as they consider the truths of our faith and grow in conformity to Christ together.
For the health and well-being of our student body as they work diligently in their studies, and for the health and well-being faculty community as they instruct students.
For the student body and faculty to use their labors for the strengthening of their local churches (1 Thess 5:16–18)
For the School of Theology community as we engage in our tasks, we remember the spiritual realities around us (Eph 6:12).
That God might give us wisdom and vision to make changes we need to make in our degree programs so we would attract students and add the most value to their ministry callings for the glory of God.
That the Lord might give us a loud and strong voice in the SBC to make family and disciple-making ministries a priority among our churches.
That God might show favor upon us as we attempt to fully fund two academic chairs for the Terry School.
Please pray for the upcoming GCAMM (Global Consultation on the Arts, Music, and Missions) Conference to be held on the Southwestern campus – Sept. 11-14. Christian musicians and artists from all over the world will gather for the 20th anniversary of this missions-oriented event. Please pray for safety as people travel, pray for the Lord to work in the hearts and lives of the conference attendees and speakers. SWBTS SCMW professor Dr. Joshua Waggener is the lead faculty member helping to organize and facilitate the conference.
Please pray for the upcoming concert of the Southwestern Singers to be held at Gambrell Street Baptist Church on Sept. 26, and for Southwestern A Cappella as they serve at the Getty Sing! Conference in Nashville, Sept. 3-6.Please pray for all of the SCMW worship ensembles that will lead worship for the chapels on our campus, that they may be sure to give glory to God and serve our community with humility and authenticity.
Please pray for the Seminary Music Academy. We are asking the Lord to "expand our borders" so that we might reach more neighborhood children and those from this part of the Metroplex. Please pray for wisdom and guidance for Mrs. Donna Hopson, the director of the SMA.
Please pray for strength for our music and worship faculty and staff as their load increases with the blessing of more students and more opportunities to serve outside the seminary community.
Pray for the Everyday Evangelism outreach, where faculty and students lead others in sharing the gospel with our immediate community. Pray for strong participation and receptive hearts.
Pray for recruiting students and churches signing up to participate in Revive the Nation (RTN). Pray for increased numbers, returning churches, and new ones. Pray for a base of churches, in addition to the participation of the ones in the DFW.
Pray for students in the Evangelism PhD program preparing to complete their oral comprehensive exams this fall.
Pray for students as the Fish School, on behalf of SWBTS, begins preparation for Crossover 2024 Indianapolis.
Wedding of Jill Botticelli and Ted Cabal
Dan Darling's wife, Angela, new role teaching at Southwest Christian School
Brian Berry preaching in Chapel, Sept. 19th.
TBC Students
Pray for those who are struggling with anxiety.
For those who struggle with recuring and long-term physical ailments.
Pray that students would invest in and flourish as members of their local church.
Please pray for Metochai, our organization for student wives, as we relaunch for the fall, to encourage, connect, and equip the wives of our students.
Pray for our students as they move towards the midway point of the semester, that they will continue to not just see assignments as academic exercises, but these days are times of growth, preparation and refinement for ministry today and tomorrow.
Pray as we seek to finish the final leg of a fully funded academic chair.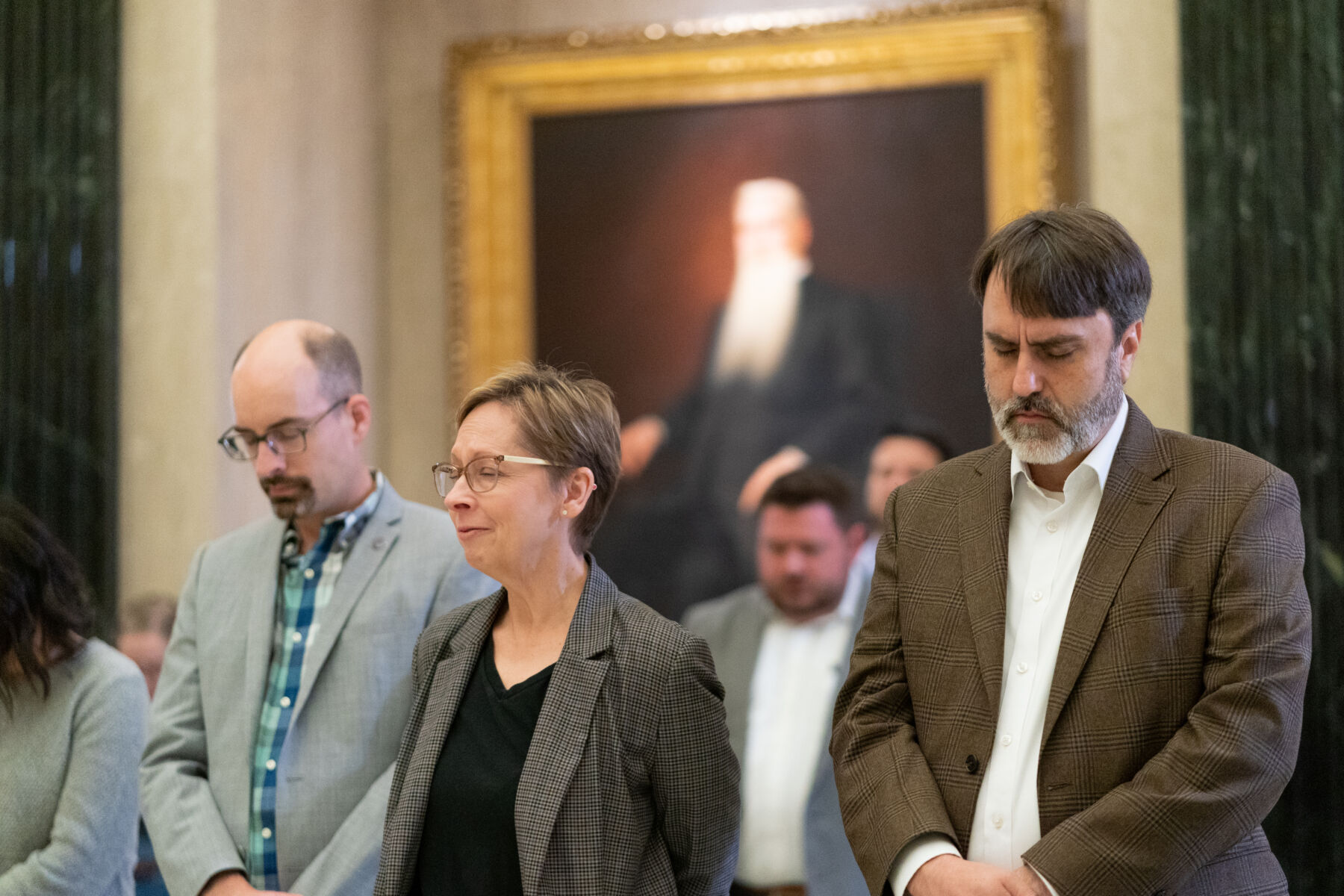 Departmental Prayer Requests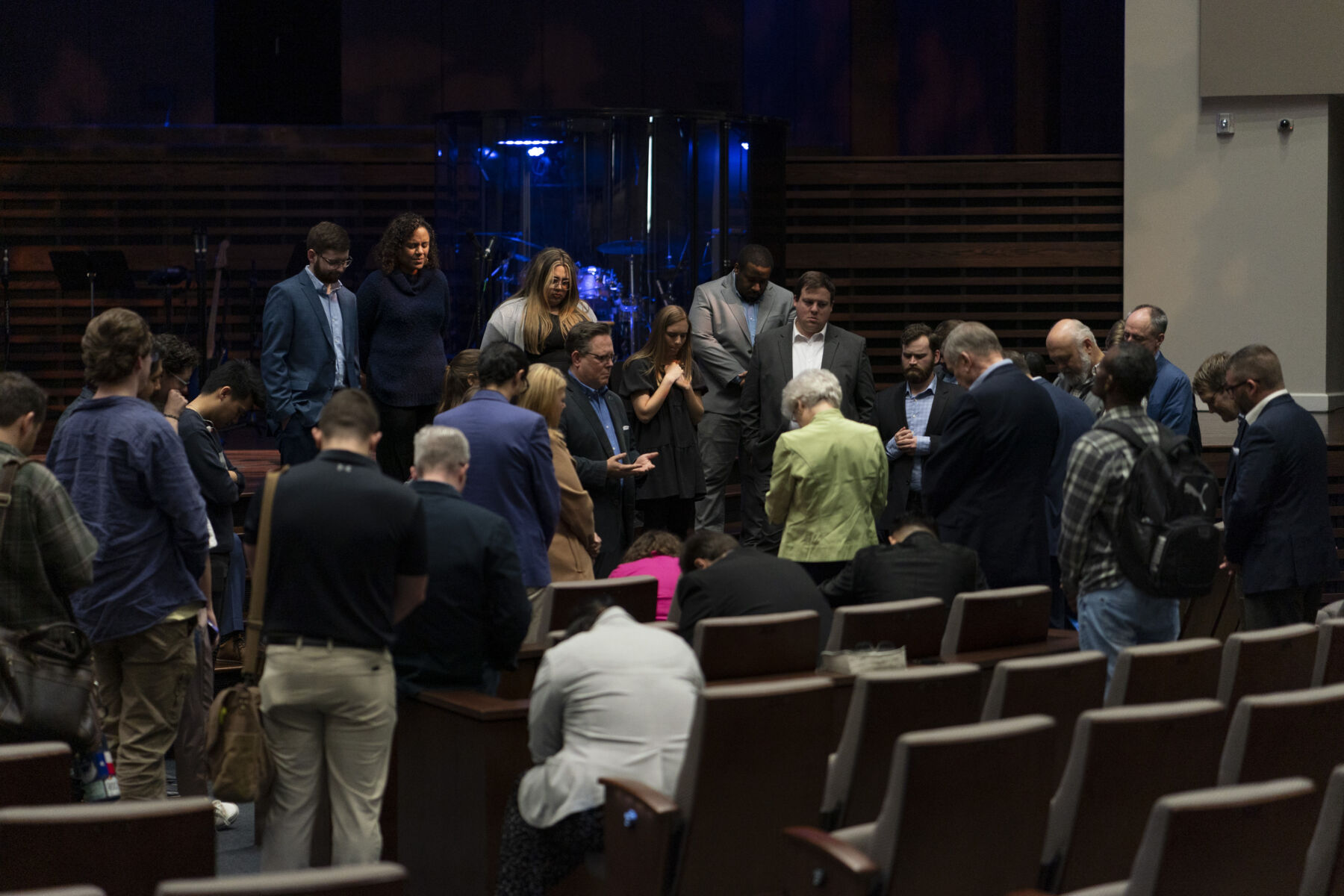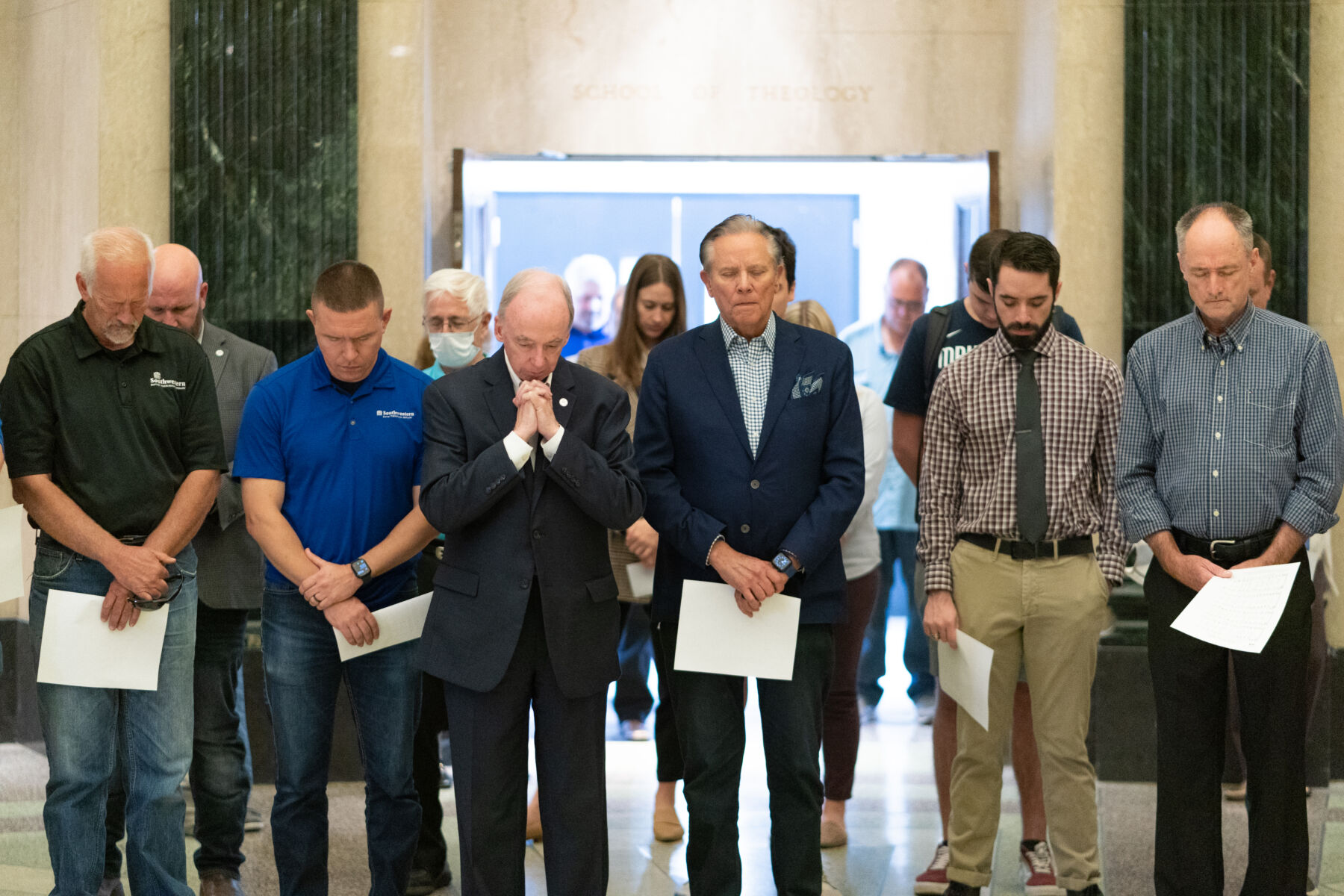 Admissions & Enrollment
Pray the Lord be honored by us efforts in the admissions department to find those faithful men and women God has called to ministry.
Pray the Lord grant his favor as we continue to build relationships with all the collegiate ministries across the nation.
Pray the Lord will be merciful as we as we continue rebuilding trust with our constituents.
Pray for divine appointments as our department goes out to recruiting events across the nation.
Institutional Advancement
That the Lord will move on the hearts of our pastors, churches, donors, and other constituents to support SWBTS prayerfully, publicly, and financially.
Communications
That the team will fulfill its mission to tell the Southwestern story in an accurate, creative, and timely manner for the advancement of the institution to the glory of God.
That the new team member Laney Couch, project manager, will transition well in her new role, and departing team member, Rebekkah Garvin, will have a smooth move to Oregon as she and her husband undertake a new ministry assignment in church revitalization.
That the many projects Communications is currently working on will be done well.
Alumni Engagement
Pray for endurance for our alumni serving in a variety of ministries. For many of them, the fall semester is a busy season.
Pray for the upcoming state conventions, where our alumni will be gathering with others serving in their state. Pray that they would be encouraged by the collective work of the individual state conventions.
International Student Services
That our international students would abide in Christ.
That our new international students would find a church community and flourish during their first semester here at SWBTS and TBC.
That the ISS office would be mindful of the kingdom impact of our work and do it as unto the Lord with excellence.
That the ISS office would be able to handle interruptions well, prioritizing loving and serving students with immediate needs over our tasks.
World Mission Center
Pray for Southwestern students who are anticipating their interviews with the International Mission Board this semester. Pray that God would fill them with a settled sense of purpose.
Pray for our students who are already in their place of service around the world. Ask that God would equip their ears to hear and comprehend the nuanced sounds of the new languages they are learning. Ask that He would provide them with godly culture coaches whom He would use to prepare these students for faithful gospel stewardship.
Pray for our upcoming Global Missions Week:
Pray for our chapel speakers, Dr. Zane Pratt and Dr. Jerry Rankin, and that God would cause our hearts to be responsive to the preaching of His word.
Pray for the missionaries who are traveling to our campus from every global affinity. Ask for safe travels and for productive conversations while they are on campus.
Student Life
Pray the students who are involved in our Mentorship Groups will grow in their love for Christ and others.
Pray the Student Life team would be wise as they seek to both create a fun community on campus and to invest their lives in students.
Pray that the campus-wide events we are having on 09/01 and 9/28 would result in meaningful community that helps students thrive this semester!
Student Financial Services
Please pray that we would be efficient in our work to serve students at Southwestern and TBC. Pray that the Lord would strengthen us during this busy season and grant us the time to complete our tasks well.
Pray that we would serve students with kindness and humility, and that the Lord would give us wisdom and discernment as we make decisions.
Pray for more donors to be compelled to contribute to the Seminary, and specifically toward students, in order for students to complete their theological education and continue in the calling the Lord has placed on their lives.
Download Prayer Reminders
Click here to download a free wallpaper for desktop or mobile device, featuring our current theme Scripture passage for prayer on Seminary Hill:
"Rejoice always, pray constantly, give thanks in everything; for this is God's will for you in Christ Jesus" (1 Thessalonians 5:16-18).
We are so grateful for your partnership in prayer.