SWBTS has two residence halls: Barnard Hall for women and Fort Worth Hall for men. Built in 1910, Fort Worth Hall was the first building to be constructed on campus.
Barnard Hall, the second building to be constructed as the Women's Missionary Training School in 1914, was named for a former dean of women. Today these halls serve as residences for as many as 200 men and 150 women as they prepare for gospel ministry.
All Texas Baptist College students are required to live in the Residence Halls until they graduate or turn 26 years old. Students in an undergraduate and graduate merge program are eligible for General Housing based on availability at the completion of 90 credit hours. Texas Baptists College students turning 26 may choose to move-out of the residence hall at the end of the semester they turn 26. The age limit for any Residence Hall resident is 29 years of age. Residents turning 29 during the semester may finish the semester but must move out by the graduation move-out deadline.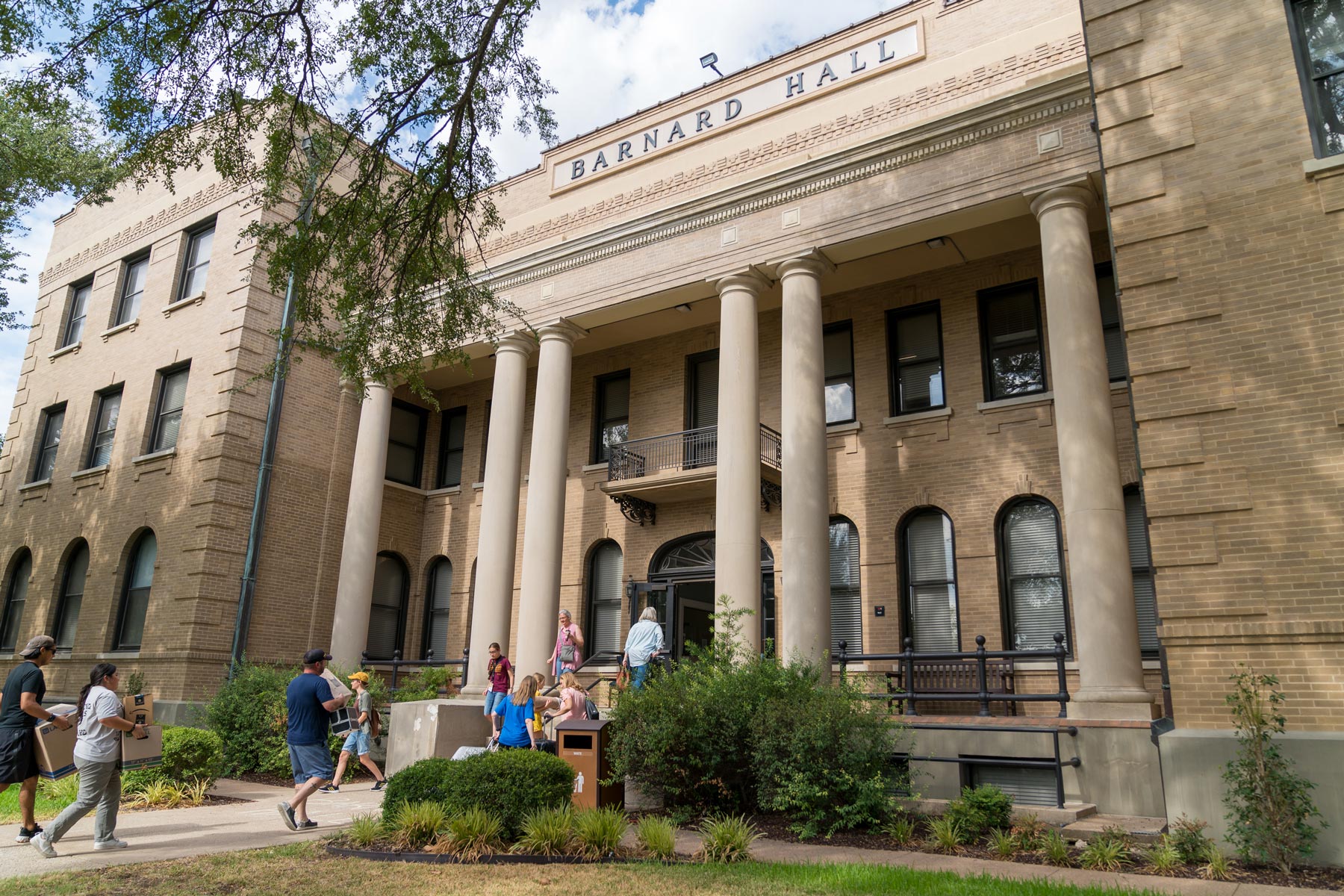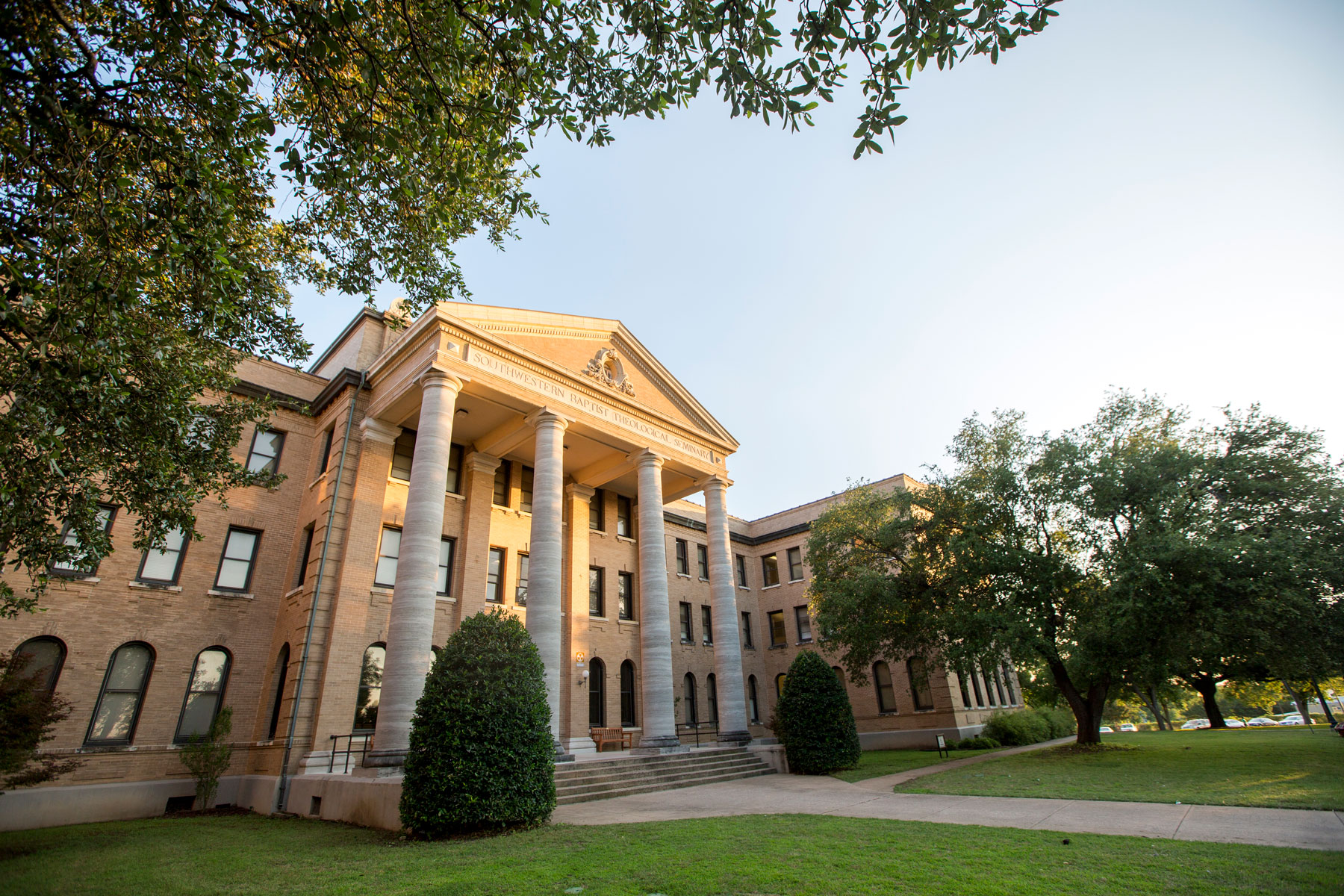 Single and double occupancy rooms
Twin-sized bed
Dresser
Closet or wardrobe
Desk and chair
Bookshelf (provided in Fort Worth Hall)
Community bathrooms
Laundry rooms on-site
Pricing (by Semester) Academic Calendar
The Residence Halls rates are applied per semester rather than monthly. The semester Residence Hall Room and Board rates are as follows:
SWBTS Residence Hall Rates
(Room, board, and campus PO Box included)
| Room and Board | Single (Private Rooms) | Double (Shared Rooms) |
| --- | --- | --- |
| Graduate Student* Rate | $4,050 | $3,535 |
| Undergraduate Student* Rate | $4,640 | $4,125 |
Rates effective August 1st, 2023.
*Graduate and undergraduate rates differ in meal plan subscription
**Rates may vary from one academic year to the next.
The prices above reflect both the room rate and included meal plan. P.O. Boxes are required for all residents and are also included in the Room and Board rate for all residents. Your student invoice will reflect a charge per the rates above for your room type. 
As is the case with tuition and other charges, payment arrangements must be made with the Office of Student Financial Services. You may pay in full or set up a monthly payment plan.