Research Doctoral Studies
Expand your biblical understanding and thinking concerning Christian education.
Designed to equip the graduate with scholarship, educational, and leadership competencies.
Complete in 30 months
60 hours
The Doctor of Education program (EdD) is a 30-month degree designed to equip the graduate with scholarship, educational, and leadership competencies. The graduate will be prepared to serve in leadership and teaching positions in higher education contexts, as well as in educational ministries of the church and in non-profit organizations. The EdD uniquely equips scholar-practitioners who influence their organizations as they become published writers, excellent teachers, thought-leaders, and problem solvers.
Students in the EdD program will demonstrate a theological and applied mastery of educational and leadership disciplines, demonstrate the capacity to effectively teach, lead, and conduct scholarly research, and apply problem-solving and strategic planning approaches to educational and leadership concerns. Students enrolled in the program follow the current Research Doctoral Studies Handbook, which is also provided by the Research Doctoral Studies Office.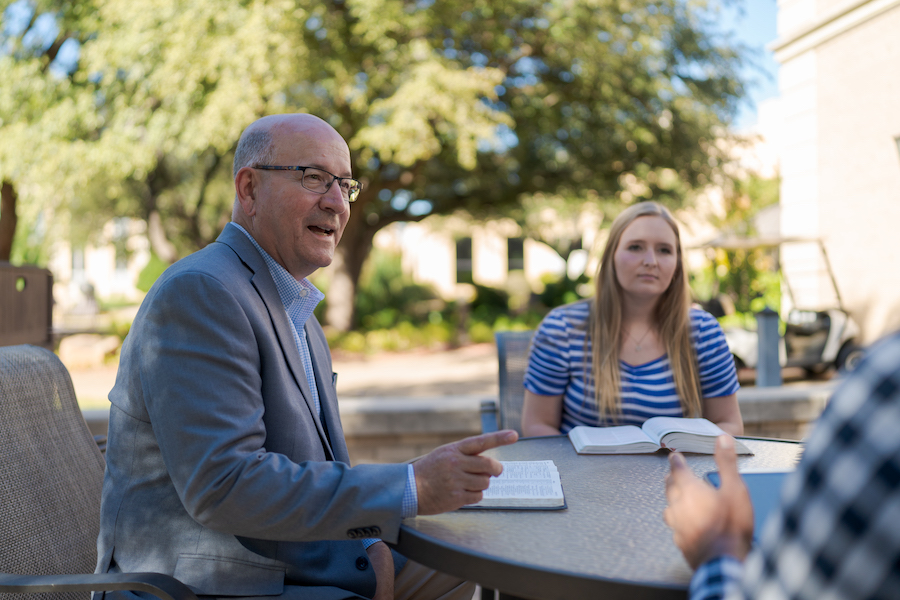 Meet the Faculty
"Effective leaders in churches, organizations, and institutions of higher learning all share the same goal: to lead as Jesus led, with a servant's heart and Spirit-led determination to bring honor to God's name in every situation and circumstance."  
- Dr. Chris Shirley, Professor of Educational Ministries
Specialized Concentrations
Each student will select one specialized concentration from the three listed below for more in-depth study:
Higher Education Administration
Organizational Administration and Governance in Higher Education
Student Services Administration in Higher Education
Organizational Leadership
Leadership and Management Theory
Team Dynamics: Theory and Practice
Teaching and Educational Ministry
Curriculum Design for Educational Ministry
Christian Formation and Human Development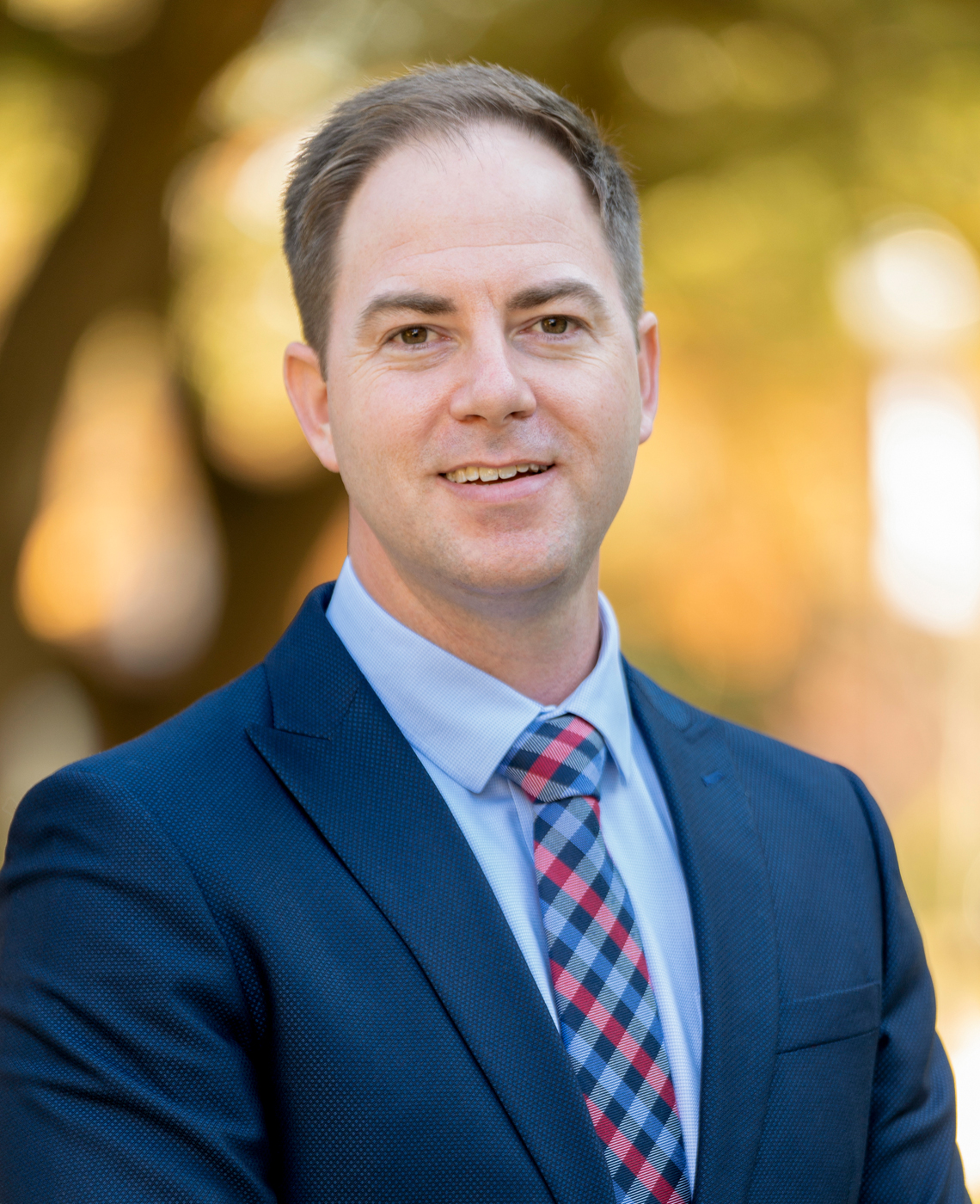 Dr. Rose teaches in the areas of foundations of education, teaching, and discipleship. Completing his dissertation in 2017 focused on the impact of length of time in small groups on faith maturity in the local church, Dr. Rose specializes in small groups ministry and has taught and written courses for multiple institutions on small groups ministry.
Dr. Rose is a frequent small group ministry consultant, podcast guest, conference and workshop speaker in the areas of discipleship, small groups ministry, educational philosophy, curriculum theory and design, pedagogy, and history of Christian Education. He has contributed to The Educational Ministry of a Church; as well, he has written multiple articles published in the Christian Education Journal addressing current small group ministry issues as well as the history of small groups. Dr. Rose is an active member of Society of Professors in Christian Education and the Small Group Network.
In addition to his academic involvement, Dr. Rose serves as Group Life Pastor at Rush Creek Church, located in the Dallas/Fort Worth area. As Group Life Pastor he provides strategic leadership and oversight to Rush Creek's Adult Ministries across six campuses.
The EdD is a fast-paced 30-month program requiring a total of four weeks of on-campus participation throughout the program. These weeks will consist of two seminars (Monday–Wednesday and Thursday–Saturday), along with chapel worship and a doctoral community luncheon. Students will begin seminar preparation in April and October of each semester when they receive their syllabi. The student will engage in synchronous online reading discussions, online forums, and cohort-based Christian formation experiences. The student will complete foundational assignments including readings and paper development in preparation for the on-campus seminars.
Students will begin seminar preparation in September and March of each semester. During the on-campus seminar, the student will enjoy professor-led instruction and discussions, peer paper presentations, and guest lectures. Following the one week on campus, the student will complete advanced assignments related either to the seminar topic or to dissertation research. These on-campus seminars will occur during the student's first four semesters in the program. The last semester is reserved for the student's final research and writing phase.
| SEMESTER | COURSE TITLE | HOURS |
| --- | --- | --- |
| Semester 1 | Graduate Research and Writing | 2 |
| Semester 1 | Empirical Foundations for Education and Leadership Research | 6 |
| Semester 1 | Theological, Philosophical, and Historical Foundations for Education | 6 |
| Semester 2 | Specialized Concentration Seminar I | 6 |
| Semester 2 | Theological Foundations for Leadership | 6 |
| Semester 3 | Organizational Culture and Development | 6 |
| Semester 3 | Teaching and Learning: Theory and Practice | 6 |
| Semester 4 | Specialized Concentration Seminar II | 6 |
| Semester 4 | Mentorship and Guided Research | 6 |
| Semester 5 | Dissertation Research and Writing | 6 |
| Semester 5 | Dissertation Defense | 4 |
Comprehensive Examinations
Students will be required to pass comprehensive examinations as a part of their course of study prior to proceeding into the final writing phase of the program.
Dissertation
The EdD dissertation must constitute a significant contribution to scholarship in its field. It should demonstrate the candidate's ability to design a viable research project, pursue the research in relative independence, and write with clarity and force. The student is permitted to select either the text-based or empirical-research approach for the dissertation based in consultation with the student's supervisor. The dissertation length will span 30,000–45,000 words, not including front and back matter.
Prerequisites for Admission
Applicants must minimally hold a Master of Arts degree in their intended area of study from a regionally accredited college, university, or seminary. When possible, the school will offer opportunities for otherwise-qualified applicants who do not have the required prerequisite degree equivalency through additional studies. This option is available solely at the discretion of the EdD Director in conjunction with the school Dean and the Registrar to determine the necessary coursework.
Beginning with the 2025 Cohort, all students who apply for entrance into the EdD program must take EDMIN 4383 Research and Statistics for Advanced Studies or the equivalent from another institution, with a grade of B or higher either prior to admission or within their first year.
Applicants must have 12 hours of biblical and theological studies consisting of 3 hours each of Old Testament, New Testament, Systematic Theology, and Hermeneutics.
A minimum grade point average of 3.3 or higher in graduate studies is required.
How to Apply
Application for admission to the EdD program is made through the Admissions Office here.
Transcripts
Students should confirm that the Office of Admissions has official transcripts for all courses taken at the undergraduate or graduate level.
International applicants must submit their transcripts to SpanTran for evaluation. Spantran sends results directly to the Research Doctoral Studies office.
Test Scores
Each applicant must submit scores from the Graduate Record Exam Standard Examination (GRE). The GRE must have been taken within five years prior to applying for admission to Southwestern's EdD program. Southwestern Seminary does not administer the GRE. Applicants must take the GRE at a testing center. Current GRE testing sites are listed at www.ets.org. Each applicant must take the Verbal, Quantitative, and Analytical Writing portions of the General Test.
Applicants may choose to substitute the Miller Analogies Test (MAT) score in lieu of the GRE.
An entrance exam prompt is available to select applicants in place of the GRE or MAT test scores upon expressed written consent from the program director. The prompt shall require familiarity with a limited bibliography intended to aid the applicant's response. The response must be thorough and well supported by literature.
International applicants must submit scores either from TOEFL (Test of English as a Foreign Language) or DuoLingo English Test (DET). For the TOEFL, a minimum score of 100 on the internet-based test or 250 on the computer-based test is required. Students who complete the computer-based TOEFL must also complete the TSE (Test of Spoken English). For the DET, a score of 120 is required.
Writing Sample
Applicants must submit a research paper (2500–3000 words) demonstrating capacity to make a substantial argument with a clear thesis, interact with pertinent scholarly works, and show writing proficiency. The form and style should follow the most recent edition of the Turabian Manual for Writers. In matters not addressed by Turabian, the paper should adhere to the most recent edition of (1) The Chicago Manual of Style or (2) The SBL Handbook of Style.
Resume
Applicants must submit a current resume.
Letters of Recommendation
In addition to the general admissions requirements, each applicant must provide two confidential academic references from former graduate-level professors. These forms must be submitted by the recommenders electronically to the Office of Admissions.
Church Endorsement
Applicants must submit a church endorsement form demonstrating the applicant is in good standing in a local church.
Entrance Interview
Applicants who submit their application (including all supporting materials) by the deadline may be invited to sit for an entrance interview. The Research Doctoral Studies office will facilitate entrance interviews to be conducted by professors in the applicant's chosen concentration.
Admissions Decisions
EdD admission represents a competitive process whereby the most qualified applicants receive an invitation to enter the EdD program. Admission to the EdD program does not rest on a single factor, but on the strength of the entire applicant portfolio, demonstrating readiness for EdD work. EdD program faculty and the EdD Director evaluate the applicant's fitness for doctoral studies. Students will be notified by mail after the faculty interview whether they have been accepted into the EdD program.
Applicants denied admission to the EdD program may reapply only once. All application materials are confidential. The EdD Director and faculty have no obligation to divulge information regarding admission decisions. Admitted EdD students may defer their admission one year without being required to reapply to the EdD program. Admitted students will be required to pay the $1000.00 non-refundable program deposit to secure placement.
Yearly Matriculation Timeline
Academic year prior to the intended beginning of studies
Applicant gathers application materials including:
Test Scores, Writing Sample, Church Endorsement Form, Current Curriculum Vitae.
Applicants must submit to the Admissions Office: application, official transcripts, church endorsement form, GRE or MAT scores or request an entrance exam, TOEFL or DET (if applicable), and writing sample.
If necessary, applicants interview with EdD faculty either on campus
or via video.
Upon completion of review but no later than February 15
RDS Office issues decision letters to applicants upon completion of review.
We're here to answer them. Reach out to our Admissions Team and we'll be in touch by phone, text, or email.