Collegiate ministry concentration revived at Southwestern Seminary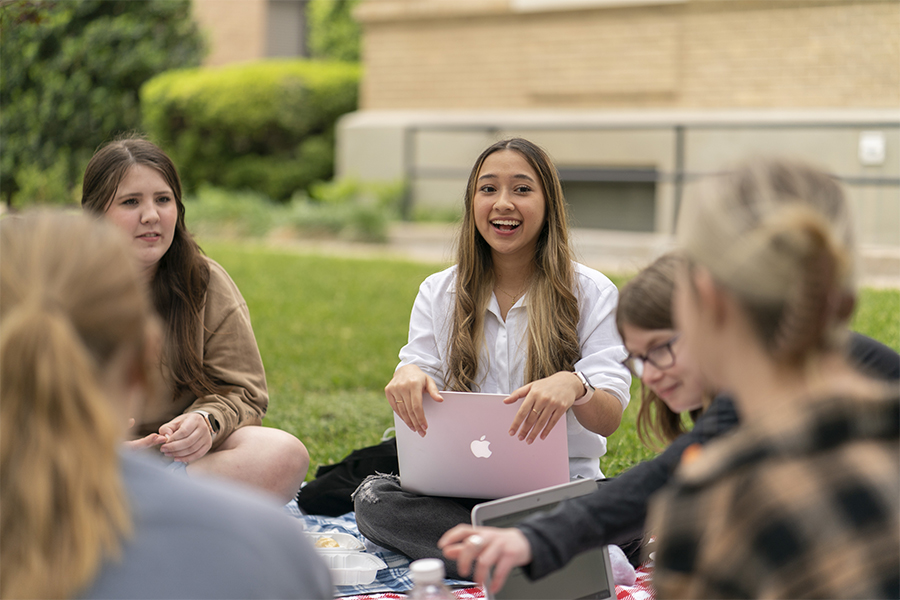 The Southwestern Baptist Theological Seminary Board of Trustees recently approved resurrecting the collegiate ministry concentration to the Master of Arts in Christian Education and Master of Divinity degrees in the Jack D. Terry School of Educational Ministries, effective January 2024.
The seminary previously had a collegiate ministry concentration in the Terry School, but it was removed in 2018. The newly added concentration includes changes to the curriculum to allow for updates and new ideas to be taught to students who have a desire to minister to college students, said Chris Shirley, dean of the Terry School, professor of educational ministries, and Jack D. and Barbara Terry Chair of Religious Education.
Shirley said the collegiate ministry concentration is being revived at Southwestern because the school "believes that college ministry is now on the frontline of impacting our culture for Christ."
"We need to train collegiate leaders who will be making disciples in this vital stage of life because fewer seminaries are focusing on collegiate ministry," said Shirley. "We are also taking up this concentration again to reflect our seminary's focus on building partnerships with BSM organizations across the country."
One way this connection and partnership with Baptist Student Ministries, or BSM, is shown is through the instructor of the courses, Gary Stidham. Stidham, who holds a Master of Divinity (1999) from Southwestern, has served as BSM director at the University of Texas at Arlington since 2003.
"Dr. Stidham has two decades of experience as BSM director at UT-Arlington and is renowned among his peers as one of the most influential collegiate ministry leaders on the scene today," said Shirley.
Stidham will serve as the primary instructor for the concentration courses. According to Shirley, Stidham will be "inviting influential collegiate ministry leaders and influencers to speak in the class and engage with students."
Within the concentration, there will be several classes offered that focus on sharing the Gospel and teaching college-aged students. "The classes we are offering in this concentration are really focused on developing the best equipped collegiate ministers, including courses on evangelizing and making disciples in a collegiate community," Shirley explained.
"One of our unique aspects to this program is an annual course tied to the National Collegiate Ministry Conference in Falls Creek, Oklahoma," said Shirley. Students in the concentration will attend the conference and "complete assignments related to the conference theme along with learning from conference speakers as well as their course instructor."
The concentration's courses will be offered in ways that are intended to help students have the option to complete the classes remotely, in addition to the option of in-person instruction. "All of our classes will meet during our week-long intensive terms in January or May," said Shirley. "There will also be the conference course for one week in August."
The collegiate ministry concentration will begin in January 2024. The concentration can be taken as part of a degree program or as an Advanced Certificate in Collegiate Ministry.
More information can be found here.