Conference provides opportunity to 'sit down,' witness 'amazing' work of God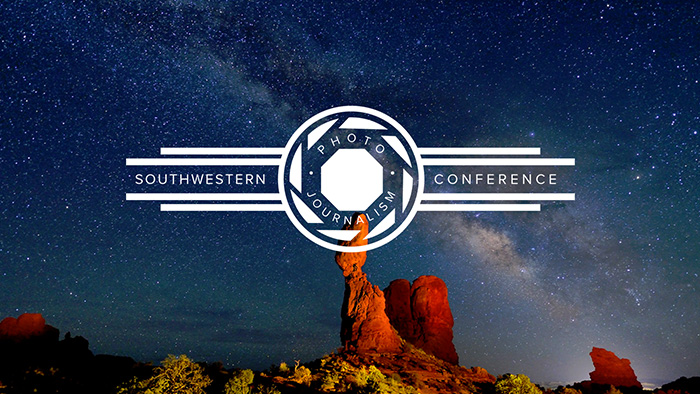 For decades, a photographer for the San Francisco Chronicle walked out of his office each day and prayed that God would show him what he needed to show someone else in the next day's newspaper. "Lead me to that place, that moment, that person, that subject," he would pray, keeping his eyes open for the photo God wanted him to take and the story He wanted him to share.
Jim Veneman, a friend of this photographer who lectures on photojournalism in schools across the country, often shares this anecdote with his students, noting that Christians must always be prepared for the moment to which God leads them. Unfortunately, feelings of trepidation regarding where God might lead them and what He may show them often prevent people from praying such an open-ended prayer.
Citing John 6, wherein Jesus and his disciples are tasked with feeding a crowd of 5,000 followers, Veneman notes that when the disciples feel unprepared for the moment to which God has brought them, Jesus simply tells them to sit down. After they do so, Jesus miraculously multiplies the five loaves and two fish that are available and feeds the entire crowd. Veneman says the message is clear: "Just sit down, and Jesus will show you something amazing."
According to Veneman, the Southwestern Photojournalism Conference provides such an opportunity to "sit down." "If we just listen and watch and ask to see and be shown, I think God will show us amazing things that we never would have seen otherwise," says Veneman, a Southwestern graduate (Master of Arts in Communications, 1984) and former photographer for the seminary's communications team. "During this event, we have an opportunity to sit down, and that is when, I believe, God says, 'OK. I have something to show you.'"
The conference, hosted by Southwestern Baptist Theological Seminary in Fort Worth, Texas, will take place on the seminary campus, Feb. 26-28. It has been held annually since 1993, and its heartbeat has remained the same: a passion for spreading the message of Christ through visual storytelling. All who share this passion are welcome to attend.
"The conference is designed to challenge those attending on several levels—spiritually, personally and professionally," says Veneman, one of the conference's organizers. "Those attending gain insights on using images to visually communicate both the presence of God and the need for God in today's world."
In addition to the main sessions, which feature such prolific photographers as Brad Smith and Stacy Pearsall as keynote speakers, the conference includes multiple workshops covering various topics. This includes a track specifically designated for mission trip photography.
New this year, this missions track is designed to equip photographers to adequately tell the stories of their mission experiences, be they in a foreign country or just down the street from their local church. "We'll give them a good number of ideas about how to cover trips like that," Veneman says, "not just photographically, but also from a video perspective and a written perspective." These stories can then be shared not only with one's local church, but perhaps through community and even state publications as well.
Prior to the conference, there will also be a student workshop that will serve as a hands-on immersive experience for college students pursuing a call in photojournalism. This opportunity will allow students to shoot an assignment in the DFW area under the supervision of a professional photographer (such as one of the speakers or a Southwestern staff member). These assignments will then be critiqued, with coaches offering suggestions for improvement.
Whether one is an aspiring photographer seeking advice for how to effectively tell God's story or a seasoned professional simply looking for a recharge, Veneman says the conference will equip everyone to take "that next step." "One of the huge benefits of this conference," he continues, "is that it gives you the courage to pray that prayer, 'God, just show me what you want me to see. What is that story you want me to tell? Take me anywhere you want me to go.'"
To learn more about the conference, including how to register, visit swpjc.org.