'Lewis' rules in contest for Scarborough mascot's name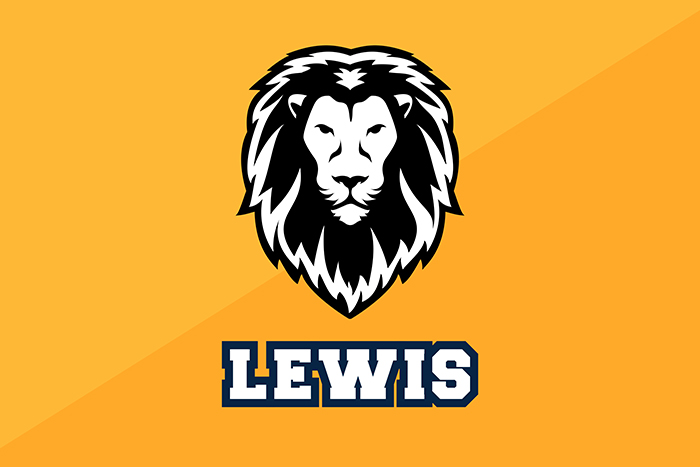 The votes are in, and "Lewis" reigns. That's the name that Southwestern Seminary and Scarborough College students, staff and faculty have chosen for Scarborough's regal lion mascot.
More than 200 names were suggested on Southwestern's Facebook, Instagram and Twitter accounts after the contest to name the mascot was announced. The original list was narrowed to 20 names, then six, then four. Votes were cast on the final entrants—Lewis, Judah, Rutland and Augustine—the week of Sept. 18-21, and tabulated Sept. 21. The winning name was announced at the Fall Festival, Sept. 27.
"The name 'Lewis' is a boy's name of English origin meaning 'renowned warrior,'" says Hannah Antunes, associate director for social media and digital marketing at Southwestern Seminary. "…Though he is not specifically named for C.S. Lewis, the correlation does fit since our college is well-known for its apologetics program."
"The lion was chosen [as our mascot] because of some factors that make [Scarborough College] unique: our Great Books classical education and our emphases on apologetics and biblical studies," says Michael Wilkinson, dean of Scarborough College. "These three things combined make C.S. Lewis the quintessential representative for our program. Thus, Aslan, his most well-known character, proved to be the model for the mascot."
"The name 'Lewis' would certainly seem to honor C.S. Lewis," Wilkinson continues. "Based on the students I talked to, this was their thinking. To me, this seems too obvious to miss."
Because Southwestern cannot have a real lion roaming the campus, administrators have done the next best thing by adopting an African lion at the Fort Worth Zoo. Southwestern has gifted a patron scholarship to the zoo for the upkeep of the lion exhibit and the resources used to keep the lions healthy and happy.
"The lion symbolizes courage, strength, leadership and excellence, as well as resilience in the face of challenges," says Antunes. "These are characteristics that we wish to see in the students of L.R. Scarborough College. Our newly christened mascot 'Lewis the Lion' will become the iconic symbol for all who enter Scarborough College to receive a classical education with a biblical foundation."