Monroe seeks to mobilize Southwestern Seminary community for 'polyphony' of prayer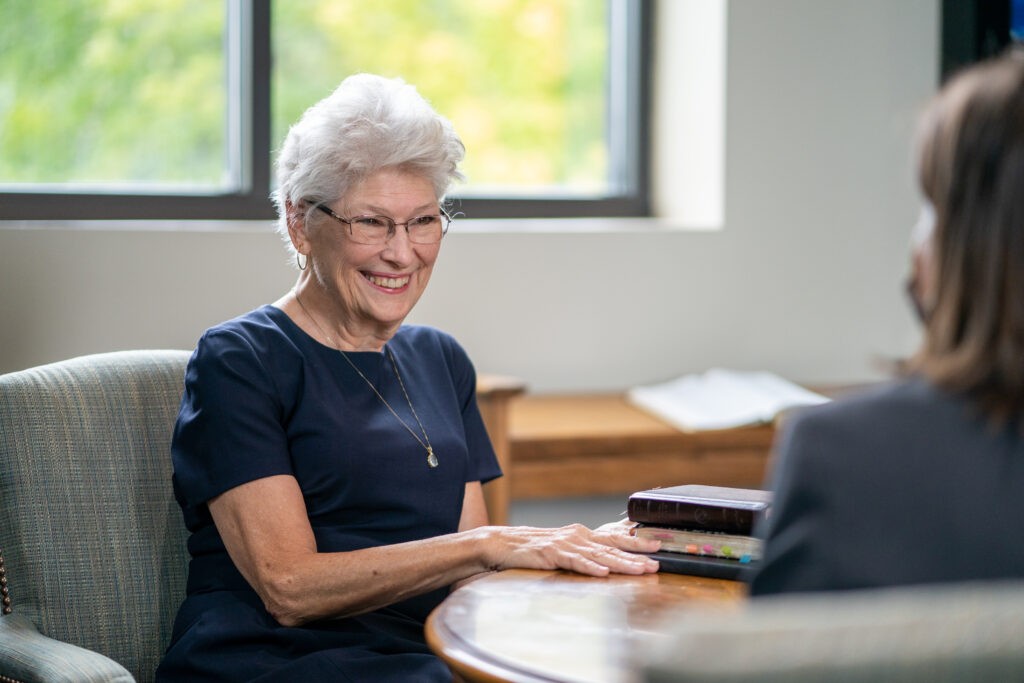 Motioning to the psalter she read to her father, T.W. Hunt, the day he passed away, Melana Hunt Monroe said the last thing she said to the longtime Southwestern Seminary professor was, "You have taught us how to pray and we will be faithful, and we will pray." He died immediately afterward.
In the days following his Sept. 27 appointment as interim president, David S. Dockery issued a call for 40 days of prayer for God's mercy and favor based on Psalm 90:17. Monroe, the only child of Hunt who served as professor of piano and organ at Southwestern Seminary from 1963-1987, contacted Dockery to ask if there was "anything already in the works for what prayer for Southwestern" during the 40 days "would look like" and volunteering "to help facilitate" anything the new leader wanted.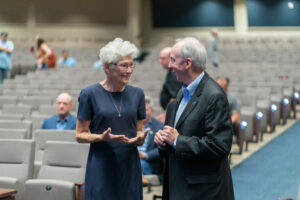 Monroe's ties with the Fort Worth school are lifelong. She grew up on the campus beginning as a seven-year-old when her father began serving on the faculty. Her daughter, Katie Monroe Frugé earned both her Master of Divinity and Doctor of Philosophy degrees at the seminary. Monroe explained she "grew up praying for Southwestern."
As part of her first steps in encouraging churches to pray for Southwestern Seminary, Monroe has "begun reaching out to people" who can put her "in contact with churches across Texas so that our people in Texas that are direct recipients of the work that God has done" at Southwestern who "can also pray" that God "would look with favor on us and carry us through this time."
Monroe's motivation to pray is based on Jesus's words to His disciples in Matt. 6:10, recognizing that Jesus told His followers to "pray for the Kingdom to come."
"My part in that is prayer – praying for the Kingdom to come through, in part, the work and people that Southwestern touches," Monroe explained. She notes the "number one prayer" her father had in his prayer notebook was "the name of the Lord Jesus be glorified above everything else."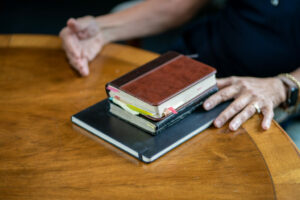 This was a prayer he prayed for their "family, for Southwestern, and for the SBC," she remembered and said the glorification of Christ "will look very different in every life because the Lord glorifies His name differently in each one of us, but I think the common denominator is that we're going to see Jesus and each person is part of the solution."
Monroe, recalling Dockery's request from Psalm 90:17 that the Lord would look with favor upon Southwestern Seminary, said "every face is going to reflect that favor."
As she seeks to mobilize churches, associations, and ministers to pray for Southwestern, Monroe cites an example her dad gave when he preached in chapel service when Kenneth S. Hemphill was serving as president.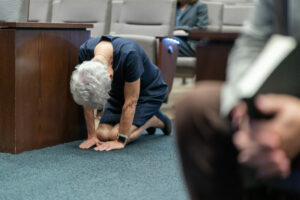 During the chapel service the retired music professor went to the piano on the platform and began to play "a little bit of a fugue," a musical composition which includes the same melody played simultaneously at varying octaves but in such a way they "intertwine." Hunt explained in the chapel service it is called "polyphony." However, in the chapel service, Hunt played "Amazing Grace," which Monroe said is an example of homophony because it is "one melody line and everybody supports that one melody line."
Citing the words of her dad, Monroe recalled he told the chapel audience that day, "Folks, the Lord here is writing polyphony, not homophony. We all have a melody, and all the melodies work together to make this amazingly complex beautiful masterpiece."
Monroe said the prayers of the Southwestern Seminary community are "polyphony" as each "blends together."
"God isn't using soloists; He is using a choir," she concluded.
To commit to pray for Southwestern Seminary, whether as an individual or a church, please click here.