New book offers framework for 'Scripture-guided worship'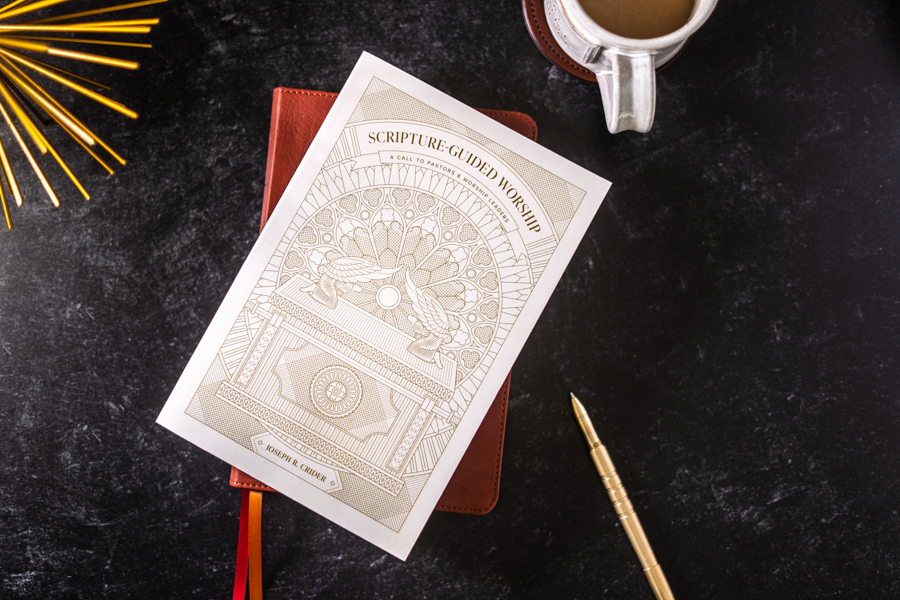 Seminary Hill Press, the publishing arm of Southwestern Baptist Theological Seminary, has released a new book titled Scripture-Guided Worship: A Call to Pastors and Worship Leaders, written by Joseph R. Crider, dean of the School of Church Music and Worship (SCMW). The book's release coincides with this year's centennial anniversary of the SCMW.
Scripture-Guided Worship calls ministers to lead their congregations in biblically-based worship. Crider says the book is written to guide pastors and worship leaders of all experience levels to assess their knowledge of worship, recognize the biblical essentials for worship, and offers a practical approach to weekly worship gatherings that relies on the Bible for both content and structure.
"The weekly corporate gathering of God's people is spiritually formational, and people's view of God is shaped by the way we worship," Crider said. "I don't believe God meant for us to gather around music. Music changes with time, and nearly everyone in the congregation has their own particular playlist. Rather, we are called to gather around that which never changes…Jesus Christ and His Word, and when we do that, our songs are more meaningful, and music is more powerful."
In the book's foreword, David S. Dockery, interim provost and distinguished professor of theology writes, "In this important volume, Joseph Crider thoughtfully affirms that Christian Scripture forms the foundation not only for the church's beliefs, but for its proclamation, teaching, ministry, and worship. Connecting these dots, Scripture-Guided Worship calls for readers to think rightly about God based on what He has revealed about Himself in his Word, the Bible. Ultimately, it may not matter what we think about today's headlines, but it does matter what we think about God. Thinking rightly about and responding rightly to God's revelation of Himself leads us to worship Him aright."
Crider joined the Southwestern Seminary faculty in 2019. He previously had nearly 30 years of ministry experience and 20 years of teaching experience in the area of church music and worship.
Well-known hymnwriter Matt Boswell, pastor of the Trails Church in Celina, Texas said of the book, "The worship of the church is to be built on, shaped by, and saturated with the Word of God. Joe Crider has understood, taught, and modeled this for as long as I have had the privilege of knowing him. Read this book as a leader who desires to hold up both your thinking and practice of worship to the searching light of Scripture and see what warm rays illumine your path."
Scott Connell, the pastor of worship at First Baptist Church in Jacksonville, Florida, said the book is "warm, pastoral, practical, insightful, and inspiring" and it "charts a course that assumes only three ideals about worship ministry: 1) God is both holy and loving; 2) the Bible (and its Gospel) is sufficient for everything we need to know about worship; and 3) worship is a glorious pursuit that kindly rewards our efforts to make it more biblical. Scripture-Guided Worship is actually a manual that explains how to navigate a ministry world in the local church that is far from ideal, but hungry for true worship."
Crider said it is his prayer that pastors and worship leaders will lead weekly gatherings that are "Scripture-driven," not song-driven.
"Music is a beautiful gift from God, given to us as an expression of our response to Him," Crider said. "But music glorifies God most brilliantly and serves our congregations most effectively when it is under the authority and guidance of the Word."
Scripture Guided Worship: A Call to Pastors and Worship Leaders is available now at SeminaryHillPress.com.