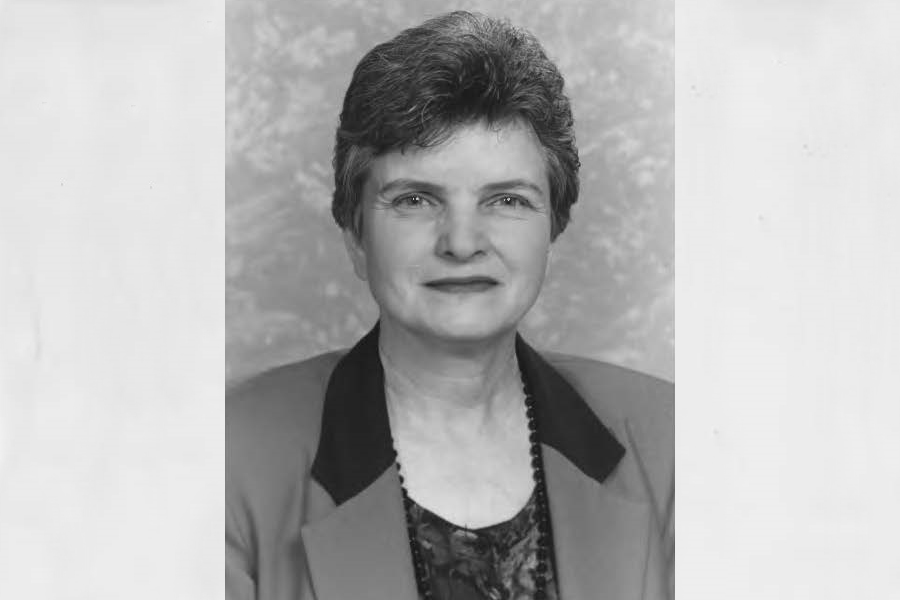 Janis Nutt Watkins, retired associate professor of music theory at Southwestern Baptist Theological Seminary, died Aug. 9. She was 83.
"While I never had the pleasure of meeting Dr. Watkins, I've heard from her students that she cared deeply for them," said Joseph R. Crider, dean of the School of Church Music and Worship at Southwestern. "She earned her DMA in Music Theory from Southwestern and became a valuable member of the faculty in the School of Church Music and Worship. Those of us who teach here now stand on the shoulders of faithful faculty like Dr. Janis Watkins."
Born Feb. 10, 1940, in Mineral Springs, Arkansas, Watkins earned Bachelor of Music and Master of Music Education degrees from Ouachita Baptist University in Arkadelphia, Arkansas, in 1961 and 1965, respectively. Her master's level thesis, "A Study of Music Theory Teaching in the Arkansas Foundation of Associated Colleges," examined the role of music theory in the curriculum of selected colleges in her home state.
Watkins married her husband, Derrel, on January 19, 1962. Derrel is a retired professor of social work in what is now known as the Jack D. Terry School of Educational Ministries at Southwestern.
Before she began serving at Southwestern in 1975, Watkins taught for six years in public and private schools in Michigan, Georgia, and Texas. While she and her husband were serving in Georgia, Watkins was the church music director at First Baptist Church of Monroe, Georgia, until the family moved to Fort Worth.
In 1973 Watkins began a one-year term as a teaching assistant in music theory in what is now known as the School of Church Music and Worship. The following year she began the first of six years as an adjunct teacher of music theory until she graduated from Southwestern with a Doctor of Musical Arts in 1981.
From 1981-1990, Watkins served Southwestern as an instructor in music theory until she retired in 1995 having earned the rank of associate professor.
R. Allen Lott, professor of music history in the SCMW, served alongside Watkins beginning in 1986 when he joined the seminary's faculty.
Calling Watkins "a dear colleague for many years," Lott said that the retired professor of music theory was a "master teacher, always keeping up to date on the latest pedagogical approaches to teaching music theory, especially ear-training and sight-singing."
"More importantly, she was devoted to her students, and helping them succeed was her top priority," Lott added. "Former students have been posting on social media how much they loved her and enjoyed her classes. She and her husband also fostered a special bond between the faculties of the music and religious education schools."
Watkins was the author of "Pitch Builder," a video teaching system designed to help youth and adult choirs learn to read music.
Watkins was also a member of the Texas Society for Music Theory, the Southern Baptist Church Music Conference, and the College Music Society.
In addition to her husband of 61 years, Watkins is survived by her children Derrelynn and Stephen.
Services are pending.