Richardson, Thomas recognized with Southwestern academic awards during ETS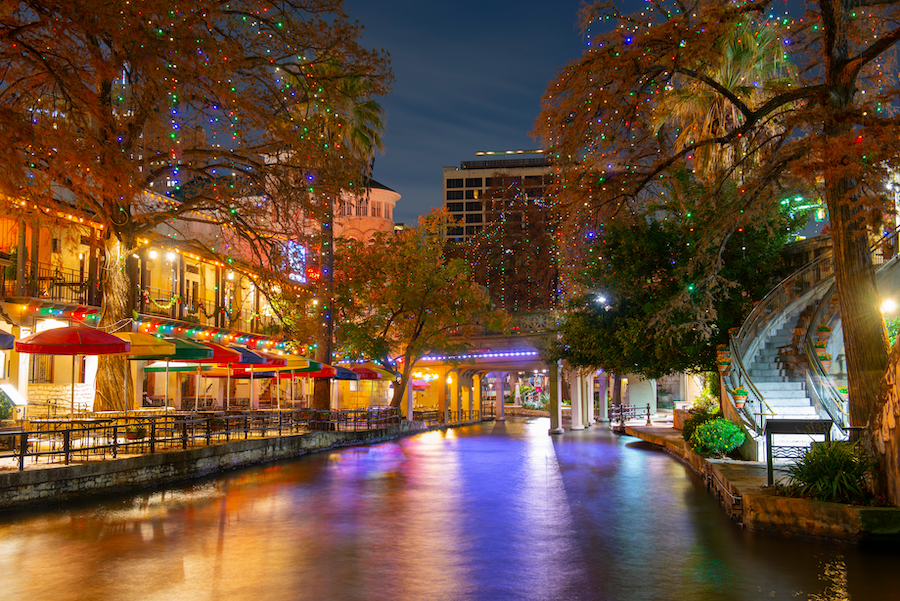 To culminate the three days of meetings of the Evangelical Theological Society (ETS) held Nov. 13-15 in San Antonio, Texas, Southwestern Baptist Theological Seminary recognized Wyman Lewis Richardson and Heath A. Thomas with the James Leo Garrett Jr. Award for Contribution to Christian Thought and the Curtis Vaughan Award for Contribution to the Study of Christian Scripture, respectively, during the Southwestern Alumni and Friends Reception.
"Southwestern alumni and friends gathered in San Antonio to enjoy a wonderful time of fellowship, hear updates related to the campus, and to recognize two special friends for their contributions to biblical and Baptist studies," Dockery noted.
Nominated by the faculty of Southwestern Seminary and TBC, the Garrett Award honors the individual who has excelled in contributions for the church in Christian thought in the areas of research, scholarship, teaching, and service. Named in honor of the late distinguished professor of theology at Southwestern Seminary, the 2023 recipient is Richardson.
Richardson said he was "extremely surprised and deeply touched to learn that I would be presented the James Leo Garrett Jr. Award."
"Dr. Garrett represents the absolute best of the Southwestern tradition," Richardson observed. "He helped shape that tradition through a life and ministry of humble service, stalwart scholarship, and faithful churchmanship."
A 1998 Master of Divinity with Biblical Languages graduate of Southwestern, Richardson has pastored Central Baptist Church in North Little Rock, Arkansas, since 2011. The author of several books, Richardson served as the editor of the eight-volume The Collected Writings of James Leo Garrett Jr., 1950-2015. Additionally, Richardson has contributed to the Southwestern Journal of Theology, the 9Marks Journal, and Leadership. In addition to his pastorate in Arkansas, Richardson has led churches in Georgia and Oklahoma.
"If The Collected Writings of James Leo Garrett Jr. have in any way contributed to the continuation of the Garrett legacy, then I consider myself richly blessed," Richardson added. "This award has humbled and challenged me. I am deeply grateful to Dr. Dockery and to any others who were part of this decision."
Richardson holds a Bachelor of Arts in history from the University of South Carolina in Columbia, South Carolina, and a Doctor of Ministry from Beeson Divinity School, the divinity school of Samford University in Birmingham, Alabama. He and his wife, Roni, have one daughter.
Thomas, president of Oklahoma Baptist University (OBU) in Shawnee, Oklahoma, is the 2023 recipient of the Vaughan Award. Named in honor of the late distinguished professor of New Testament at Southwestern Seminary, the award honors the individual who has displayed excellence in research, scholarship, teaching, and service for the church in Christian Scripture.
Thomas said he was "delighted and overwhelmed to receive this great honor from my alma mater."
"Thanks to my friend, Dr. David Dockery, the faculty, and administration at SWBTS," Thomas added. "Dr. Vaughan was a towering figure at Southwestern Seminary, and I hope my scholarship approaches, in some small way, the level of excellence for the life of the church that typified Dr. Vaughan's work."
Thomas, who became president of the Shawnee, Oklahoma-based university in January 2020, is a 2001 Master of Arts in Theology graduate of Southwestern Seminary. Before serving at OBU, Thomas was the director of Ph.D. studies and associate professor of Old Testament and Hebrew at Southeastern Baptist Theological Seminary in Wake Forest, North Carolina. He joined the faculty of OBU in 2015 and served as dean of the Hobbs College of Theology and Ministry and as the associate vice president for church relations before becoming the university's president. Thomas has co-authored The Minor Prophets: A Theological Introduction with Craig G. Bartholomew, and co-authored The Gospel of Our King: Bible, Worldview, and the Mission of Every Christian.
An alumnus of OBU, Thomas earned a Bachelor of Arts in English Literature from the institution in 1998. He also holds a Doctor of Philosophy in Old Testament from the University of Gloucestershire in the United Kingdom. In 2016 he earned a certificate for leadership in higher education from Baylor University in Waco, Texas. He and his wife, Jill, have four children.