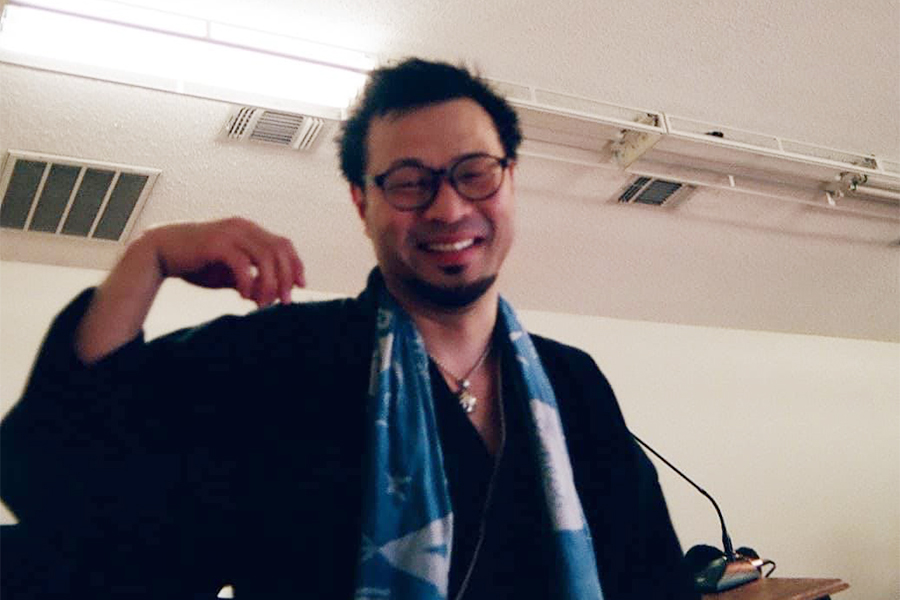 Hirohisa "Hiro" Hogaki, a two-time alumnus of Southwestern Baptist Theological Seminary, tragically drowned July 16 in his native Japan while rescuing two of his children from drowning. Hogaki earned his bachelor's degree from what is now known as Texas Baptist College in 2010 and his Master of Arts in Theology from Southwestern Seminary in 2020.
As reported by The Chunichi Shimbun, Hogaki, his wife, Ruthann, and their seven children were swimming on the afternoon of July 16, when two of his children were pulled into the ocean. Hogaki heroically went searching for his children, but drowned in the process. Both children were unharmed. Hogaki was discovered by other swimmers in the area and was pronounced dead at the hospital.
Hogaki was formerly the pastor of First Japanese Baptist Church in Fort Worth, Texas, before moving to plant a church in Shimane, Japan. According to a GoFundMe page established by a family friend to offset funeral expenses, the Hogakis had the goal to build a chapel in Shimane where Hogaki would perform wedding ceremonies for people. While Hogaki was close to completing the chapel, the work remains unfinished, the author of the GoFundMe page noted.
The Hogakis were sent and supported by Rock Creek Baptist Church in Crowley, Texas, where he was also ordained. While at Rock Creek, Hogaki befriended Robby Lusk while ministering to English-speaking people who were interested in serving in Japan.
"I got to spend a lot of time with Hiro, and I know he was a godly man," said Lusk in an interview with Southwestern Seminary. "He was always looking for ways to raise his children better, how to spend more time with his family, and he always sought counsel from others in a very humble way."
Not only did Hogaki make an impact in Lusk's life through how he interacted with his family, but he did so through his calling in ministry as well.
"He had a heart for missions, and he was always trying to reach out to students who were coming from Japan to Texas," said Lusk. "It was good to meet Hiro when I was planning to go to Japan on a mission trip, and he and his family kind of adopted me as their 'American Hogaki' from the church."
While Hogaki returned to Japan to serve, Lusk said that he "didn't fully want to go back to Japan because he considered himself to be a Texan." Ultimately, Hogaki followed his calling from the Lord and did move back.
Lusk added that Hogaki taught him Japanese while also pouring into students from Southwestern Seminary who were attending the church he pastored. "To help us learn Japanese, he would teach Sunday school and then would let us know what he was saying," Lusk recalled. "It was very helpful."
Hogaki's impact on Lusk's life was not limited to learning the Japanese language and culture, however. Hogaki also provided counsel and support in other areas of Lusk's life.
"Hiro and his wife were very gracious and made sure to provide counsel and to direct me to the Word even on things like dating," said Lusk. "He would call me and a couple of students up to go eat at the Chinese buffet and just spend time with us. He ministered to us in that way."
Lusk added that Hogaki provided counsel for him on many things including his work and spiritual life, and that he was a mentor to him.
The two churches he was involved with locally, Rock Creek Baptist and First Japanese Baptist, are planning a joint memorial service to celebrate Hogaki's life.
Those who are interested in supporting his family during this time are invited to contribute to a  GoFundMe campaign created by a family friend. More information can be found here.