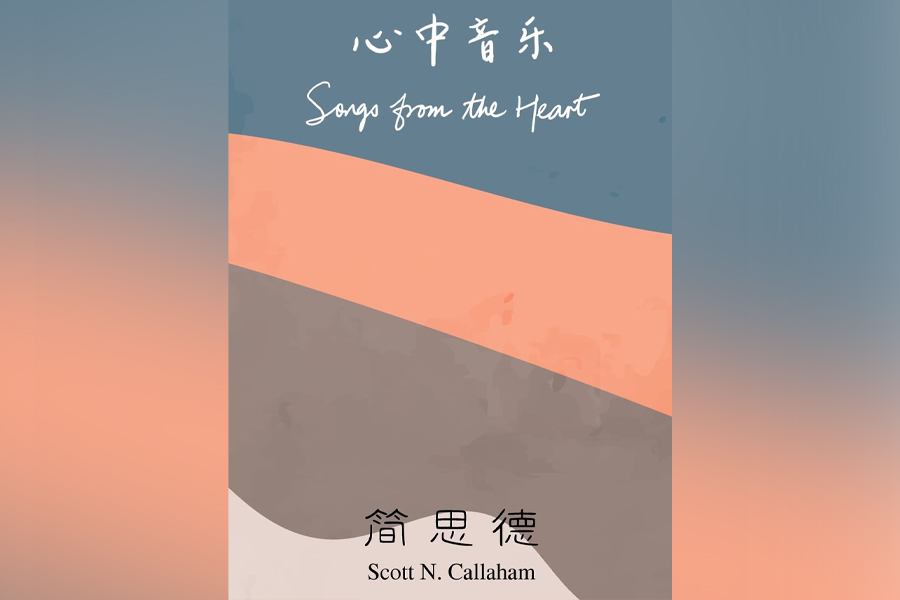 While God's calling on one's life is experienced differently by people, for Southwestern Baptist Theological Seminary alumnus Scott Callaham it has changed over time and has led recently to an outcome he would never have predicted in publishing a book of Chinese hymns.
Originally, Callaham felt called to be an active-duty chaplain in the Navy, but during his nine years of military service, God called him to something different.
Callaham, who earned Master of Divinity in biblical languages in 2001 and Doctor of Philosophy in Old Testament in 2006 degrees, recalled feeling called by God to "serve with the International Mission Board, specifically in the Chinese church in Asia." In serving the Chinese church, Callaham said he "spent three years in full-time study learning Chinese" before he ultimately took a position teaching Hebrew at the Baptist Theological Seminary in Singapore, where he served six years. Callaham served for a total of 11 years with the IMB in Singapore and on stateside assignment in New Orleans, Louisiana.
While on vacation in Venice, Italy, Callaham caught himself "humming a tune" to a song he had never heard before. "I realized this wasn't a song I had heard, but I did know there were some words to it," said Callaham. "The weird thing about it was that the words were in Chinese."
Callaham said that he "asked a student who could play piano" to listen to the song he was singing. "I handed off the lyrics to the student and she actually corrected some of my grammar," said Callaham. "Soon thereafter, we sang this worship song in my Hebrew class."
After Callaham began writing worship songs and hymns in Chinese, he continued with the momentum that God provided for him. "I didn't expect the inspiration to keep coming," said Callaham. "But over the next few years, I would get a new song almost every week."
Over the time that Callaham was receiving these songs in his head and heart, he wrote over 40 different hymns and worship songs in Chinese. Callaham noted that he has "never written a song in English" even though he feels natural writing them in Chinese.
When talking about why he felt so passionately to not only write the songs but to ultimately publish them as well, Callaham said that he saw a deficiency in the songs available to Chinese Christians.
"In English, we have a cool genre of modern hymns being produced," said Callaham. "In Chinese, people know the classic hymns, but there are not very many modern hymns being written which help provide some good theological foundations for believers."
Callaham said that he wanted to "communicate theological and ecclesiological ideas" through the songs he was writing. "I wanted to write some songs about things like baptism and the resurrection in ways that no one has before," said Callaham.
Over the next few years, Callaham and a group of students worked together to develop an album of eight of the songs he had written. "The album ultimately took 10 days to complete," said Callaham. "We were able to complete the album before I left Singapore for my stateside assignment, which was working at New Orleans Baptist Theological Seminary."
While the outbreak of COVID-19 hindered the development of his book of songs, Callaham was able to work with his arranger to complete the arrangement of the music. "Since many of the people were from Asia, they had to deal with much stricter guidelines during COVID," said Callaham. "By God's grace, they had the same vision for the songs and we were able to work through the guidelines to complete the songbook."
After many years of writing and hard work developing the book, Callaham was able to publish Songs from the Heart on March 22. "I love every aspect of how this unfolded because it is ultimately what God's will was for me throughout it," said Callaham. "I think a bigger thing that this story shows is the education I received while at Southwestern."
"If I could go back in time and tell myself this is what I would do after I graduated seminary, I would have said I was crazy," said Callaham. "My Ph.D. was in Old Testament, not music, and I was very set on being a Navy chaplain."
Throughout his time spent serving the Lord overseas and through the IMB, Callaham consistently looks back to his time at Southwestern to help shape the way he serves the Lord. "Southwestern gave me world-class theological education," said Callaham. "Not only at the M.Div. level but my doctoral advisor and professors were very focused upon providing that world class education."
Callaham's degrees prepared him for his time served as a Navy chaplain, but also as an IMB missionary. "I think the whole spirit of Southwestern allowed the bringing together of not only academics," said Callaham. "But also, the heart behind why we were learning those subjects."
Callaham has written several books since his graduation including Biblical Aramaic for Biblical Interpreters in both English and Chinese, and World Mission: Theology, Strategy, and Current Issues. Callaham has used his education at Southwestern to follow God's calling in his life. Currently, Callaham serves as dean of the Institute of Public Theology in Cape Coral, Florida. Though his calling has shifted over time, Callaham has enjoyed the way God has worked in his life to bring him to this point.