Southwestern Seminary alumna, women's ministry leader Ashley Allen named director of news and information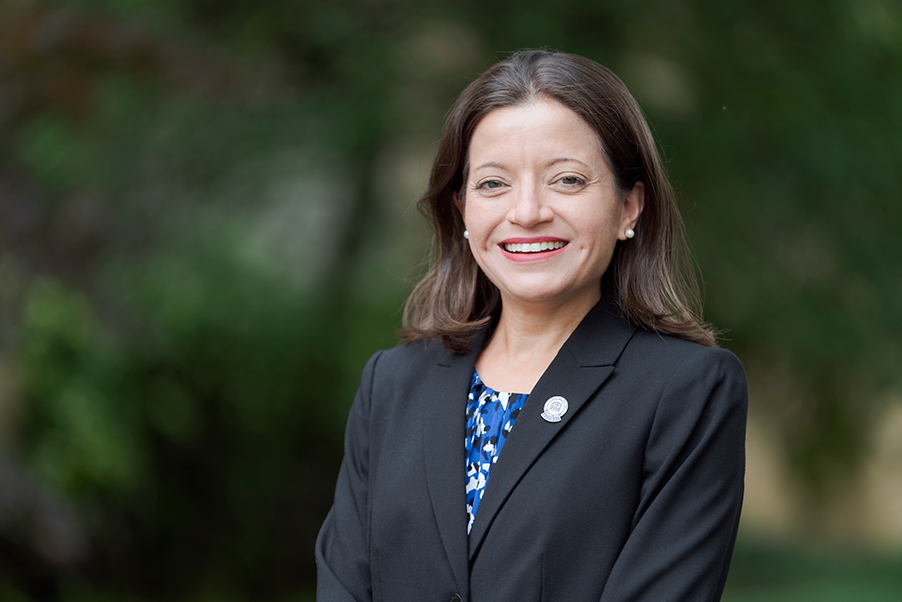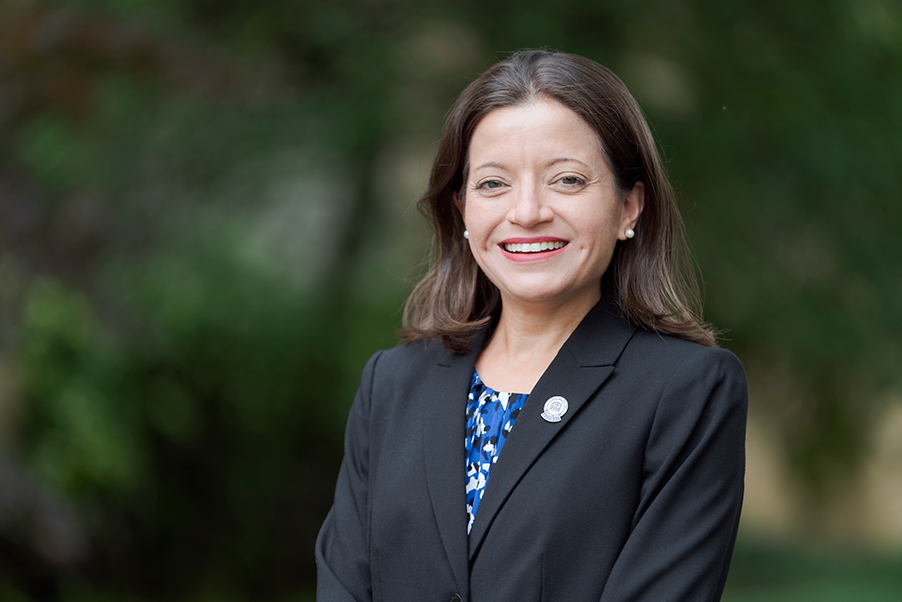 Southwestern Baptist Theological Seminary alumna and Baptist women's ministry leader Ashley Allen has been named director of news and information, the school's administration announced today.
"I am delighted to welcome back home to the Dome Ashley Allen, an alumna with a unique combination of ministry, academic and professional experience that makes her an exceptionally qualified person to fill this leadership position in our Office of Communications," said President Adam W. Greenway. "Her addition to our administrative staff underscores our resolve to elevate God-called women to all places of service consistent with our high view of Scripture and the Baptist Faith and Message."
In her role, Allen will lead the news department, supervising news writers and serving as managing editor of Southwestern News, the seminary's flagship publication, and as managing editor of Seminary Hill Press, the publishing arm of Southwestern Seminary.
"God's provision of Ashley Allen to Southwestern Seminary is yet another sign of His blessings to this institution," said James A. Smith Sr., associate vice president for communications. "As a key member of the Communications team, she will provide leadership to our efforts to tell the story of God's work on Seminary Hill. I'm thrilled to have this gifted Southwesterner on our staff."
Allen said she is "deeply honored and humbled to serve the Lord by telling the story of God's hand at work on the Southwestern campus and through alumni who are faithfully and obediently serving all over the world to make the gospel known. To share the testimonies of what God is doing is a privilege and not one I take lightly."
Allen is a two-time graduate of Southwestern Seminary, having earned the Master of Arts in Christian Education in 2003 and Ph.D. in 2009. She also earned the Bachelor of Journalism in 2000 from the University of Texas at Austin.
Coming to Southwestern Seminary with more than a decade of denominational ministry experience, Allen most recently served as a senior consultant for the Baptist State Convention of North Carolina since 2009. In her role there, she developed and provided key oversight to statewide women's ministry in the areas of evangelism and discipleship.
She has also served as an adjunct professor of women's ministry at Southwestern Seminary, Southeastern Baptist Theological Seminary, and Southern Baptist Theological Seminary.
Allen has served at Hyde Park Baptist Church in Austin, Texas, and First Baptist Church in Dallas, Texas, other Christian ministries, Baptist state conventions and conferences, as well as serving as corporate chaplain for Marketplace Ministries, Inc. She also worked for the Corpus Christi Caller-Times.
She is the author of several resources, including co-authoring Responding Well: A Guide for Women's Ministry Leaders to Help Survivors of Sexual Abuse. Additionally, she has written for and contributed to numerous publications, Bible study resources, and devotional materials, including serving as a contributor to LifeWay's Journey magazine, a daily devotional publication for women.
Allen began her duties on June 7.