Southwestern Seminary trustees approve Stanley Chair, Hemphill Center, faculty elections; Wills to lead School of Theology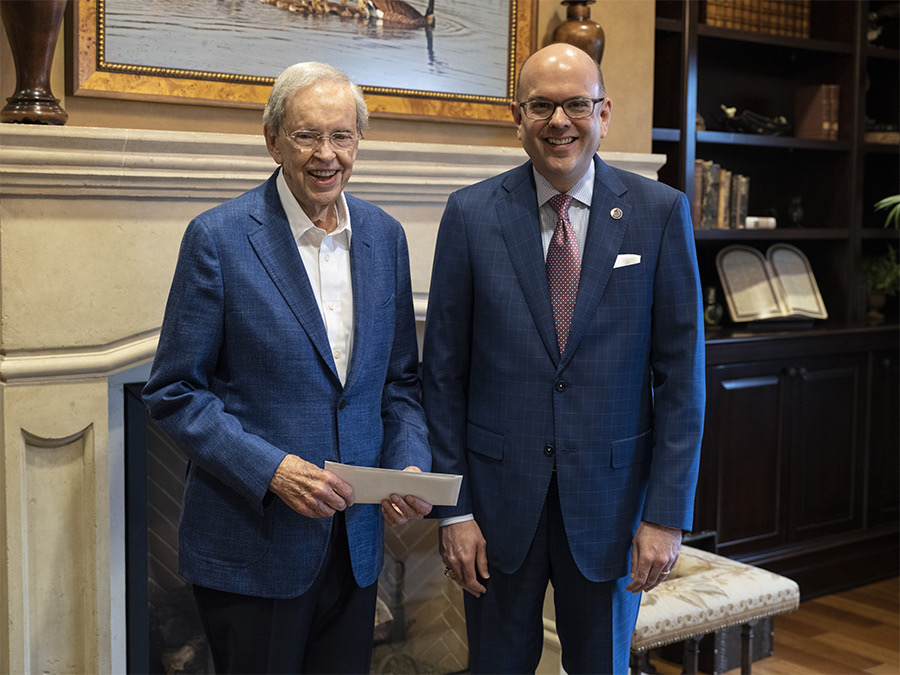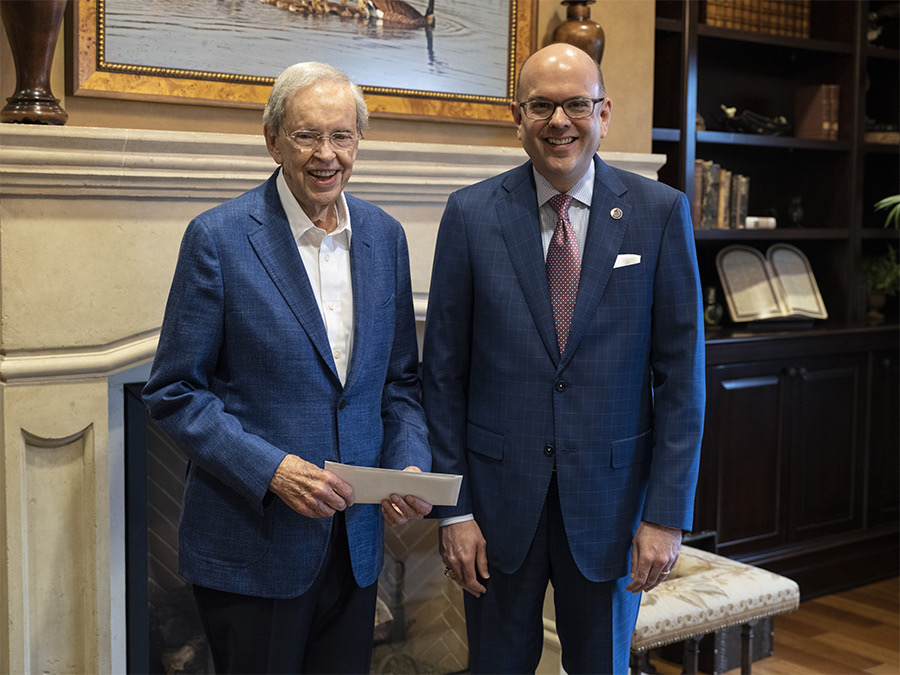 A new academic chair honoring longtime pastor and Southern Baptist leader Charles F. Stanley, announcement of the appointment of Gregory A. Wills as the new dean of the School of Theology, naming an academic center for former president Kenneth S. Hemphill, and faculty elections highlighted the Southwestern Baptist Theological Seminary fall Board of Trustees meeting, Oct. 18-19.
The board also elected a vice president for institutional advancement and celebrated the centennial anniversaries of the School of Church Music and Worship and the Jack D. Terry School of Educational Ministries during an Oct. 18 dinner, which included historical recollections of faculty and alumni of the schools and addresses about the future of the schools by the deans.
All actions of the board were unanimous.
"As the ninth president of the seminary, it is my joy to report to you that the state of the seminary is strong," President Adam W. Greenway told the board of trustees, noting an increase in new student enrollment for the current academic year. Despite the "unknown unknowns" due to uncertainties related to the COVID-19 global pandemic, he said, "God is still calling men and women to ministry and mission, and these men and women know that a call to ministry is a call to preparation. And hundreds of them are making the incredibly wise and strategic decision that the best place they can receive that training is at Southwestern Seminary."
Greenway reported, "By God's grace, we saw an incredible year of the Lord's favor and blessing financially." The more than $65 million in revenues during the fiscal year 2021 from all funding streams, $50 million of which was in unrestricted revenues, is an "unprecedented display of God's favor and blessing. … The Lord truly has showered financial blessings, even in the midst of disruption and pandemic in ways that only He can receive the glory."
Trustees approved the establishment of the Charles F. Stanley Chair for the Advancement of Global Christianity, which will be in the Roy J. Fish School of Evangelism and Missions and honors the legacy of the longtime pastor of First Baptist Church of Atlanta, Georgia, who also served as president of the Southern Baptist Convention, 1984-1986.
Last month, the board of directors of In Touch Foundation, the charitable subsidiary of In Touch Ministries, the global broadcasting ministry founded by Stanley in 1977, approved full funding for the endowed academic chair "as an expression of appreciation for Dr. Stanley's love for Christ, for Christian education, and for the ministry of the seminary," according to the agreement establishing the chair. A Southwestern Seminary delegation led by Greenway visited In Touch Ministries in Atlanta on Sept. 30 to meet with Stanley and to receive the donation to endow the chair.
Greenway said that Stanley is "one of the most well-known and prolific Southwesterners in our history."
The Stanley Chair is the "first fully funded, endowed chair in the history of Southwestern Seminary at the current funding level of $2 million," Greenway told trustees.
"There may be a liberal drift somewhere happening, but I'm thankful that Charles Stanley knows it's not happening at Southwestern Seminary," he added. "He and his ministry want to identify with Southwestern Seminary and to put their resources in an institution that is committed to helping people know Christ, here and around the world."
In a statement provided to the seminary, Stanley said, "I never could have imagined how God would work this out. I am honored to think of all the pastors, professors, and even founders of seminaries, who will be trained through the World Christian Studies program at Southwestern Seminary. When I was a young man just starting out, a pastor helped me so I could receive a scholarship and get an education. It is a joy to think In Touch is partnering with Southwestern to do that for young men and women all over the world."
C. Philip Bowen, CEO of In Touch, said the ministry is "grateful to partner" with the seminary to honor Stanley.
"Dr. Stanley's life mission is to lead people worldwide into a growing relationship with Jesus Christ and strengthen the local church," Bowen said. "The World Christian Studies program does that in a groundbreaking way—allowing students to remain in their contexts while training for ministry. We pray God will work powerfully through this program. He already has and I am certain He will continue to."
Stanley, a 1957 Bachelor of Divinity graduate of Southwestern Seminary, served as senior pastor of First Baptist Church of Atlanta for 49 years.
Endowed chairs at Southwestern Seminary are considered fully funded at $2 million, at which time the chair is officially activated by trustee action. Endowed chair funds are invested in accordance with seminary guidelines to produce investment returns which underwrite the salary of the chair occupant, a professor who is officially named to hold the chair by subsequent trustee action. The first occupant of the Stanley Chair will be a professor in the Fish School to be recommended at a future date.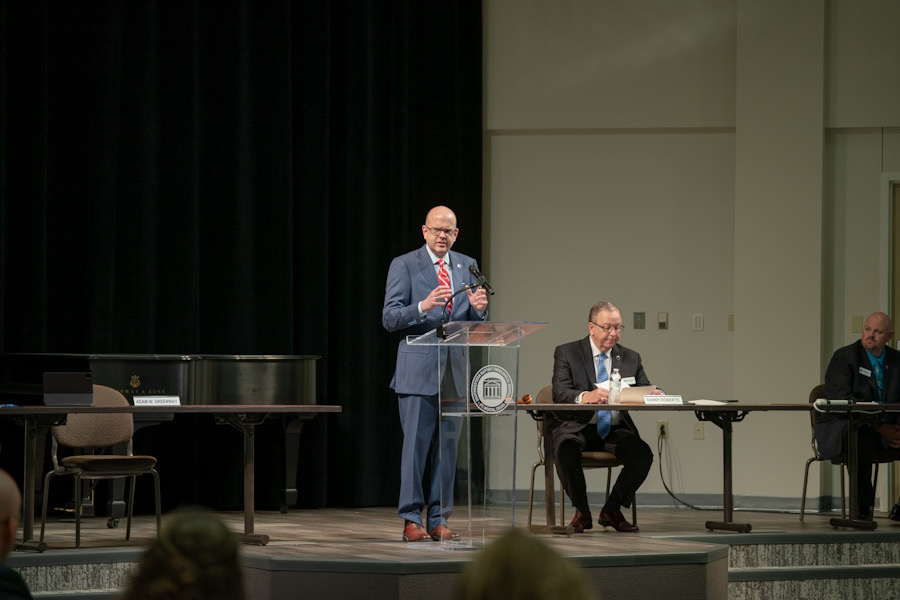 Trustees approved the promotion of D. Jeffrey Bingham to research professor of historical theology and to naming him to the endowed Jesse Hendley Chair of Biblical Theology in the School of Theology. Bingham was also granted a sabbatical leave for the 2022-2023 academic year. In addition to trustee actions, Greenway announced his appointment of Bingham as director of the seminary's Center for Early Christian Studies.
"Dr. Bingham is a world-renowned Patristics scholar," Greenway said. "He may be the foremost expert on the early church alive today working in Baptist and evangelical contexts and we need Jeff Bingham writing and researching and helping us glean every bit of wisdom we can … from the early church to help find ourselves more faithful as the 21st century church."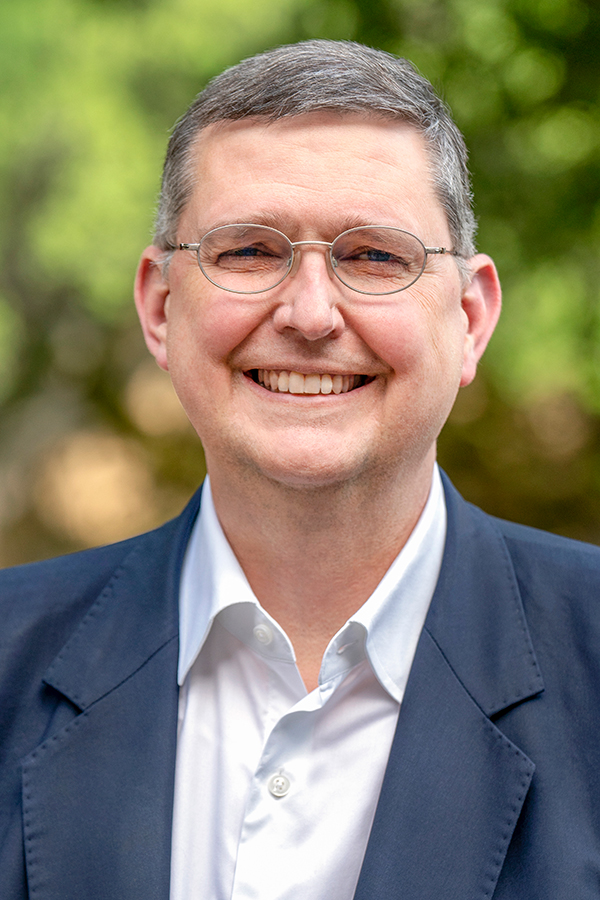 Bingham, who has served as dean of the School of Theology since 2016, has also served on the Southwestern Seminary faculty as professor of historical theology since that time, after previously serving on the faculty, 2002-2003. He also served as interim president, 2018-2019. Bingham will begin his new posts on Jan. 1, 2022.
"I am truly grateful for all the opportunities for service that I have enjoyed at Southwestern Seminary on the faculty, as dean, as interim president, and now in the new faculty roles I will assume," Bingham said. "I see God's gracious work in my life through these opportunities and look forward to how the Lord will use me in the coming years at Southwestern Seminary. I want to express my deep appreciation to the trustees, President Greenway, and Provost Dockery for the honor of serving this wonderful institution."
David S. Dockery, interim provost of Southwestern Seminary, expressed gratitude for Bingham's leadership.
"I join with the other faculty members in the School of Theology in expressing our deep and abiding gratitude to Jeff Bingham for his thoughtful and wise leadership for the School of Theology in recent years," Dockery said in a statement. "In addition to his willingness to serve as interim president for the Southwestern community in a difficult institutional moment, Dr. Bingham has provided caring pastoral oversight and meaningful encouragement for faculty and students alike. We are all excited for Jeff's opportunity to reinvest in the classroom and his scholarly work as theologian and patristic scholar. "
Greenway announced the appointment of Wills as Bingham's successor as dean. Wills, research professor of church history and Baptist heritage, also has served since 2019 as founding director of the seminary's B.H. Carroll Center for Baptist Heritage and Mission.
Calling Wills "one of the foremost experts in the field of Baptist studies" today, Greenway said, "we are so blessed to have a man of integrity, a man of capacity, a man of theological acumen, a winsome scholar, who is a part of our faculty at Southwestern Seminary and I cannot think of a more qualified and competent person in the landscape of Baptist and evangelical higher education more ready to assume the post of leadership as dean of the School of Theology than Dr. Greg Wills."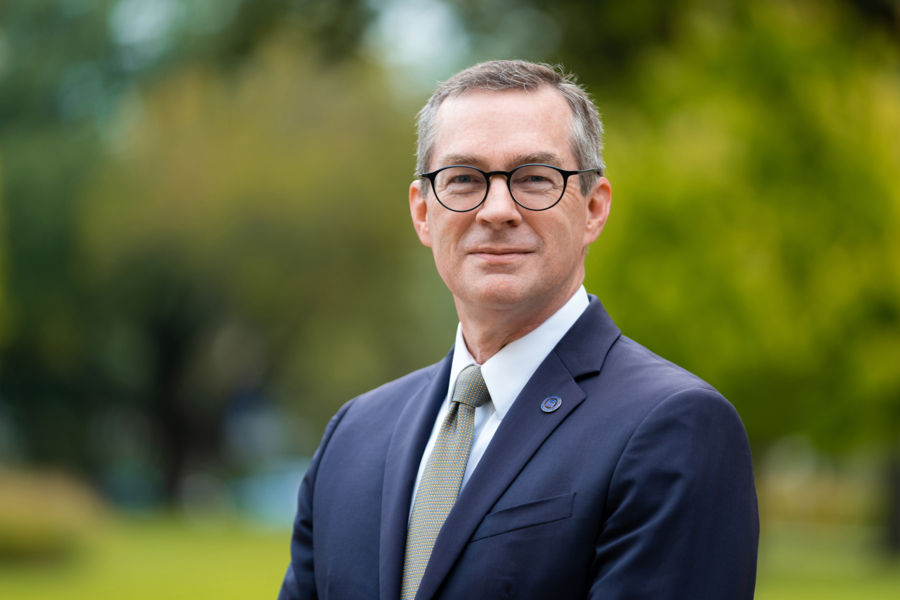 Wills, who previously served as the dean of the School of Theology at Southern Baptist Theological Seminary, makes history as the first person to serve as dean of the School of Theology in that institution and Southwestern Seminary, Greenway said.
In a statement noting the generations of pastors, evangelists, missionaries, and others taught in the School of Theology, Wills said the "current faculty teaches in full reliance on the truth of the inerrant word of God. They model the love, devotion, and service that they long to see growing in their students. I am honored to be their colleague and look forward to serving them in this role. The school's legacy of faithful deans began with Ray Summers in 1949 and extends to Jeff Bingham in the present. I am humbled before that legacy and am thankful for the opportunity to follow such a faithful, godly dean and such an accomplished scholar."
Before coming to Southwestern Seminary, Wills served as the David T. Porter Professor of Church History at Southern Baptist Theological Seminary, as well as dean of its School of Theology. A widely acknowledged scholar in the field of Baptist studies, Wills is the author of Democratic Religion: Freedom, Authority, and Church Discipline in the Baptist South, 1785-1900 (Oxford University Press, 1997), Southern Baptist Theological Seminary, 1859-2009 (Oxford University Press, 2009), and The Salvation of Souls: Nine Previously Unpublished Sermons on the Call of Ministry and the Gospel by Jonathan Edwards (Crossway, 2002).
Wills earned the Bachelor of Science and Master of Theology degrees at Duke University, the Master of Divinity degree at Gordon-Conwell Theological Seminary, and the Ph.D. at Emory University.
Wills will begin his service as dean of the School of Theology on Jan. 1, 2022.
Trustees also approved the naming of the seminary's Center for Church Revitalization in honor of Kenneth S. Hemphill, Southwestern's seventh president, who served from 1994-2003. Now to be known as the Hemphill Center for Church Revitalization, the center provides academic programs as well as resources, training and equipping events, consulting services, and ministry opportunities to help meet the needs of pastors, church leaders, and the local church. Additionally, the center works in partnership with the national fellowship of state convention revitalization leaders and the church replanting team for the North American Mission Board.
"I can't think of anybody more synonymous with healthy churches, and somebody who embodies more of what we want to see happen through our Center for Church Revitalization than Dr. Ken Hemphill," Greenway said. He called the center an "institutional priority" and said the seminary will do "everything we can, not just in terms of training students while they are in seminary, but also helping churches across our convention to experience renewal and revitalization."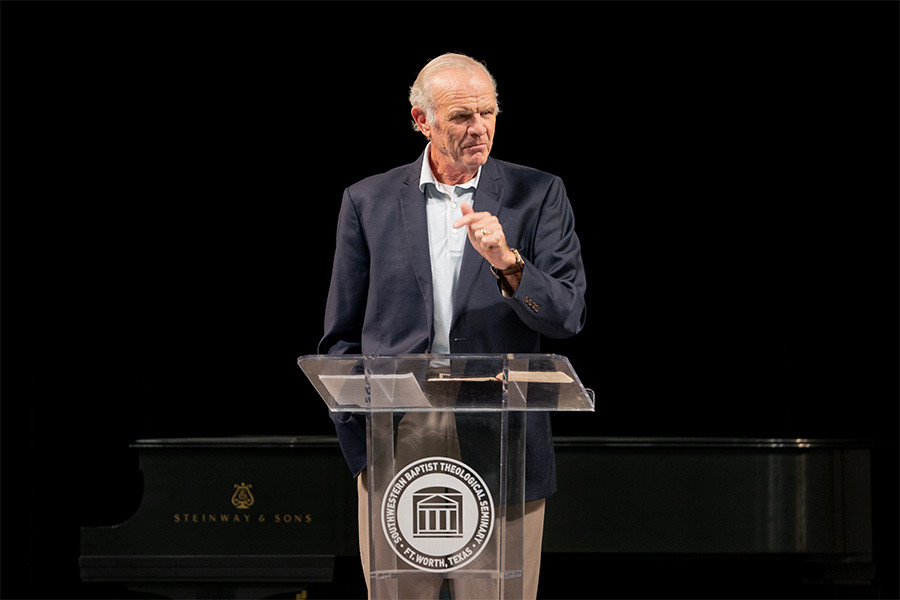 Hemphill said in a statement he is "humbled and honored" that center now bears his name.
"The spiritual renewal and functional revitalization of the local church has been a focus of my life and ministry," he said. "Southwestern, since its inception, has been a leader in preparing ministers with the biblical and practical skills for local church ministry. The revitalization of the local church begins with spiritual renewal followed by the transformation of the mind which may lead to strategic structural change and greater Great Commission effectiveness."
Hemphill said Southwestern's "world-class faculty" will "help churches move through all three phases of the revitalization process. This visionary focus on church revitalization in the seminary setting will enable Southwestern to partner with local churches, associations, and state conventions in a kingdom-focused strategy that will 'Touch the World and Impact Eternity,'" citing a slogan associated with the seminary during his presidential tenure.
Kenneth Priest was named interim director of the center in 2019 when it was established and was made permanent director in August of this year.
Trustees also elected F. Edward Upton as vice president for institutional advancement, a role he has held on an interim basis since May. He came to the seminary in 2020 as associate vice president for institutional relations after serving with the Executive Committee of the Southern Baptist Convention and in pastoral roles for churches in Arkansas and Texas.
Calling Upton "one of the most strategic leaders working in the Southern Baptist Convention today," Greenway praised Upton's leadership in helping to "make history" with the Stanley Chair.
"I do believe that in God's economy, under the leadership of Dr. Ed Upton for many years to come, we're going to see some of the greatest days in the history of development and advancement and institutional relations and campus operations that we've ever seen here on Seminary Hill," Greenway said.
"I am grateful that God has called me to Southwestern Seminary to work alongside Dr. Greenway and the staff to continue to build this great institution," Upton said in a statement. "My prayer is that I can be as much of a blessing to Southwestern as it has been to me."
Upton earned the Master of Divinity and Doctor of Ministry degrees from Southern Seminary and the Bachelor of Ministry degree from Freedom Bible College.
Trustees also elected three faculty members who had been serving under presidential appointment:
M. Todd Bates, professor of philosophy in Texas Baptist College;
Ian B. Buntain, associate professor of missions in the Fish School; and
Mark R. McClellan, professor of missions in the Fish School.
Trustees also heard reports from board committees, including the business administration committee, chaired by John Rayburn, who reported the seminary received a "very clean audit and no problems, big or small to report," before the board approved the fiscal year 2021 financial statements.
In other actions, the board approved the candidates for graduation during fall commencement, Dec. 3, and revisions to the seminary's investment policy statement.
The next meeting of the board of trustees is scheduled for April 25-26, 2022.