President
Distinguished Professor of Theology
Editor of the Southwestern Journal of Theology
Director of the Dockery Center for Global Evangelical Theology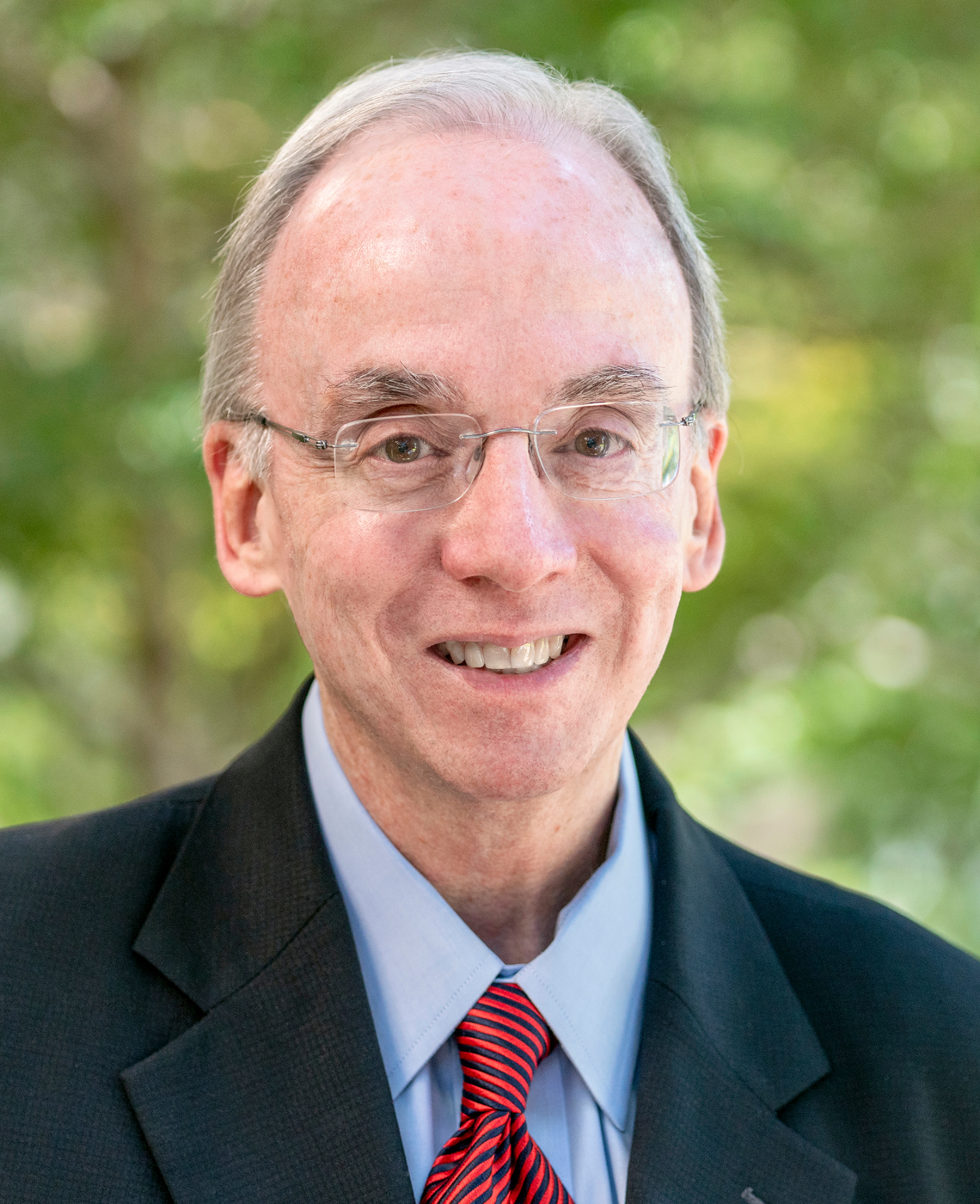 B.S., University of Alabama-Birmingham
M.Div., Grace Theological Seminary
M.Div., Southwestern Baptist Theological Seminary
M.A., Texas Christian University
Ph.D., University of Texas System
Additional Study: Drew University
Honorary Degrees: D.Litt., Union University
D.D., Trinity Evangelical Divinity School
David S. Dockery serves as president, distinguished professor of theology, editor of the Southwestern Journal of Theology, director of the Dockery Center for Global Evangelical Theology. He is highly regarded as one of the outstanding leaders and senior statesmen in the world of Christian higher education. Dockery served as president of Union University for nearly two decades where during his transformational presidency the enrollment more than doubled, the net assets of the institution more than tripled, the campus was transformed, and Union vaulted to a place of national leadership in Christian higher education.
Following his years of service at Union as president and University Professor of Christian Thought and Tradition, Dockery was named president emeritus. He also served for more than five years as the 15th president of Trinity International University/Trinity Evangelical Divinity School before being named chancellor and Professor of Christianity and Culture. Prior to his service at Union and Trinity, Dockery served as the chief academic officer at The Southern Baptist Theological Seminary, where he also held a tenured faculty position in theology and New Testament. He has also served as a visiting or affiliate faculty member at a number of institutions. He was unanimously elected as the founding president of the International Alliance for Christian Education on August 8, 2019.
Dockery has served as president of the Evangelical Theological Society and as chair for the Council for Christian Colleges and Universities. In addition, he has served as chair of the Consortium for Global Education and the Christian College Consortium.
Having authored or edited more than 40 volumes, and contributed to more than 75 other books, he is best known for his works in the area of Baptist studies, Christian higher education, and biblical interpretation. He is the author, co-author, co-editor, or editor of the following significant books: Christian Scripture: An Evangelical Perspective on Inspiration, Authority, and Interpretation; Renewing Minds: Serving Church and Society through Christian Higher Education; Biblical Interpretation Then and Now; The Great Tradition of Christian Thinking; Theology, Church and Ministry: A Handbook for Theological Education; Southern Baptist Consensus and Renewal; Baptist Theologians; Southern Baptists and American Evangelicals; The Doctrine of the Bible; Our Christian Hope; Theologians of the Baptist Tradition; People of God; Southern Baptist Identity; Interpreting the New Testament: Essays on Methods and Issues; Foundations for Biblical Interpretation; Christian Worldview Handbook; Christian Higher Education: Faith, Teaching and Learning in the Evangelical Tradition; Christian Leadership Essentials: A Handbook for Managing Christian Organizations, and The Challenge of Postmodernism: An Evangelical Engagement, among other titles. He has written two Winter Bible Study volumes and two Annual Doctrine Study books for the Southern Baptist Convention.
Dockery has contributed to a wide-range of major reference works as well as more popular publications like Christianity Today, Decision Magazine, Books & Culture, and Touchstone. Dockery has served as the New Testament editor for the 40-volume New American Commentary series (B&H), as general editor of the Reclaiming the Christian Intellectual Tradition series (Crossway), and as co-editor of the forthcoming multi-volume Theology for the People of God series. He also served as general editor of the Holman Bible Handbook and as co-general editor for the Worldview Study Bible. He has authored more than 100 articles along with more than 100 reviews in various periodicals. He has served as editor, consulting editor, or member of the editorial board for such periodicals as The Southwestern Journal of Theology, Christianity Today, Review and Expositor, Christian Higher Education Journal, Criswell Theological Review, and Renewing Minds, among others.
Dockery given academic lectures and presentations a numerous academic institutions or associations including: the presidential address at the Evangelical Theological Society; the Norton Lectures, McCall Lectures; and Founders' Day Lectures at Southern Baptist Theological Seminary; the Page Lectures at Southeastern Baptist Theological Seminary; the Day-Higginbotham Lectures at Southwestern Baptist Theological Seminary; the Pinson Lectures at Houston Baptist Theological Seminary; the Gallup Lectures at Dallas Baptist University (twice); the Hobbs Lectures at Oklahoma Baptist University; and several others. He has given the Presidential Inaugural Addresses at several institutions including: Oklahoma Baptist University, North Greenville University, Williams Baptist University, Carson-Newman University, Anderson University (SC), Hannibal-LaGrange University, Blue Mountain College, Midwestern Baptist Theological Seminary, Western Theological Seminary, and others.
Dockery has also served on the boards of the following institutions: Christianity Today International, Touchstone/Fellowship of St. James, Prison Fellowship, Colson Center for Biblical Worldview, the International Association for Baptist Colleges and Universities, Tennessee Independent Colleges and Universities, Council for Christian Colleges and Universities, and the Executive Committee of the Evangelical Theological Society. In Baptist life, Dr. Dockery has served on the InterAgency Coordinating Committee of the Southern Baptist Convention, the SBC Name Change Study Committee, Great Commission Resurgence Task Force, Calvinism Study Committee (Chair), Senior Fellow of the Ethics and Religious Liberty Commission, Founding Fellow of the Center for Baptist Renewal, and on the Theological Heritage Commission of the Baptist World Alliance. He has been married to Lanese for over 40 years. They have three married sons (Jon and Sarah, Ben and Julie, and Tim and Andrea) and eight grandchildren. Their travels have taken them to the various regions of the United States and Canada, as well as to Europe, Latin America, Asia, Africa, Australia, and the Middle East.