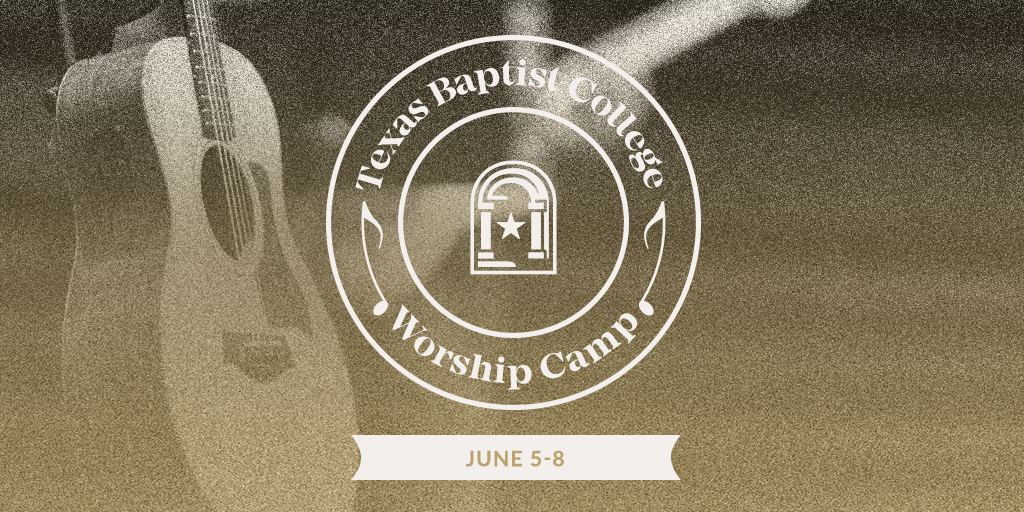 Texas Baptist College Worship Camp
Texas Baptist College Student Worship Camp June 5 – 8, 2023
The Texas Baptist College Student Worship Camp will equip students musically and spiritually to be better servant leaders in their home churches and beyond. Student vocalists, drummers, guitarists, keyboardists, and tech/media team members will all be trained to excel as leaders in their worship ministries. During the camp week, students will sharpen their skills as worship leaders and be challenged spiritually to develop a biblical theology of worship. Fun social activities complement students' learning as they form a Christian community with other campers. Individuals or entire student bands may register. Worship Camp is open to students aged 14 – 18 who are active in their church's worship ministry.
---
Cost and Registration Details
EARLY BIRD REGISTRATION of $250 goes through May 1. The registration fee includes all meals, housing, activities, supplies, and a camp shirt.
After May 1, the registration fee increases to $275.
The FINAL DEADLINE for registration is May 24, 2023, unless the camp reaches capacity before that date. We are unable to refund registrations after May 24, 2023. Please note that the camp will likely fill up before the registration deadline, so register early! A waitlist will be available if the camp reaches capacity before the deadline. The TBC Worship Camp takes place in the School of Church Music and Worship in Cowden Hall on the campus of Texas Baptist College and Southwestern Seminary. 2001 W. Seminary Drive, Fort Worth, Texas 76115
PLEASE NOTE: We are unable to accommodate any early arrivals or late departures for any campers.
---